Alexander Volkanovski Wary of Brian Ortega's Ground Game: "I'm Not Gonna Sit There And Roll Around"
Published 02/18/2021, 10:39 AM EST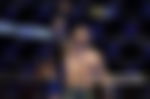 ---
---
Current UFC Featherweight champion Alexander Volkanovski spoke to MMA Junkie ahead of his title defense at UFC 260 against Brian Ortega. He addressed the threat that Ortega held on the ground and said that he wouldn't grapple with him.
ADVERTISEMENT
Article continues below this ad
MMA Junkie's Farah Hannoun asked the Australian about Ortega's improvement in his last fight against The Korean Zombie. He replied by saying that Ortega had always been a great fighter. He elaborated on his answer and mentioned Ortega's ground game.
ADVERTISEMENT
Article continues below this ad
"I'm not gonna sit there and roll around on the ground and play jiu-jitsu with him like, let's be realistic. He's a type of guy that's usually pop on the ground, that's it, it's over," Volkanovski said.
He showed his respect for Ortega and proclaimed that he is ready for the challenge. "I'm just gonna keep telling everyone I'm too confident in my abilities, I know where I'm at, and I just don't believe anyone's here with me, and if I'm on my day, no one can beat me," he ended.
Alexander Volkanovski and his controversial road to the Featherweight Crown
Volkanovski beat UFC greats like Jose Aldo and Chad Mendes on the way to his title shot against Max Holloway at UFC 245. The fight against Max went the distance, and the judges gave the fight to Volkanovski, which sparked a lot of backlash from the fans.
A rematch was scheduled because a lot of the people believed that Holloway won the fight. The rematch took place at UFC 251 on June 11, 2020. However, this time, the fight was even more controversial as it went to the judge's scorecards again.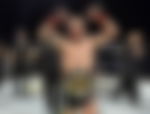 Volkanovski walked away with the split decision win, and this time, the outrage was even more. This happened because a lot of the MMA universe had Holloway as their victor from the fight. However, controversies aside, Volkanovski fought a great fight, and he did win two fights against one of the greatest featherweights of all time in Max Holloway.
The current situation
ADVERTISEMENT
Article continues below this ad
Alexander Volkanovski's title defense against Ortega comes after Holloway beat Calvin Kattar in a sublime display of skill and efficiency with his boxing. The Aussie has a lot of pressure on his shoulders as a third fight with Holloway might be on the cards with his momentum flying high.
However, in this fight against Ortega, Alexander has been respectful of his opponent. He understood that he needs to keep the fight off the ground. He is surely the favorite for this fight, and it's going to be interesting to see if Brian Ortega has enough to beat the champ.
Do you think Max Holloway deserves a third shot at beating Volkanovski?
ADVERTISEMENT
Article continues below this ad