All You Need to Know About Alexander Volkov's Giant Back Tattoo
Published 10/30/2020, 11:09 AM EDT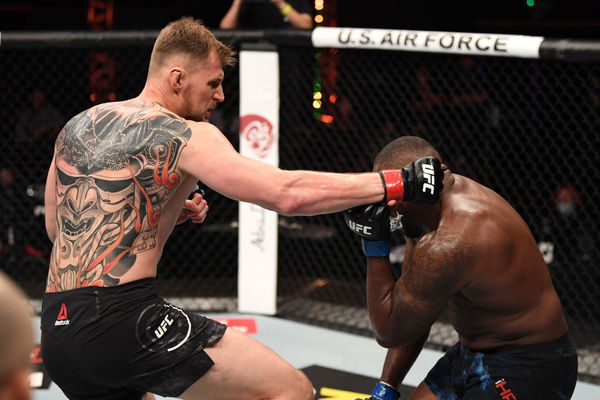 Alexander Volkov is one of the most dangerous strikers in the history of the Ultimate  Fighting Championship. With an imposing height of 6 feet seven inches, this Russian fighter is unstoppable in the octagon. The 31-year-old holds a proud record of 32-8-0 in the UFC. Currently at number 6 in the UFC Heavyweight rankings, the fighter is capable of further moving up the rankings in the near future.
ADVERTISEMENT
Article continues below this ad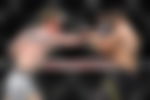 'Drago' recently fought Walt Harris last weekend in one of the most thrilling matches of the year, held at the Fight Island in Abu Dhabi. The Russian tore apart his opponent and finished him on the ground. Apart from marking his victory at UFC 254, the striker also gained media attention when he sported the huge gigantic tattoo on his back.
ADVERTISEMENT
Article continues below this ad
Alexander Volkov speaks about his tattoo
The Russian confirmed that he got the tattoo done in just two weeks, following his loss against Curtis Blaydes. Since he had a training camp to attend for his preparation for UFC 254, the fighter could not spend much time at a tattoo parlor. So instead of waiting, the fighter decided to get this done before his big fight.
The Russian said, "We did it really quick because I told the tattoo artist that I need this very quick – one or two weeks. And we did it in two weeks," Volkov said at the UFC 254 post-fight press conference. "It was really painful, it was (expletive) painful. He did say, 'You want to do this? You're sure?' And I said, 'I'm sure. I don't have time. I just need to go to camp for my first time.' So he said, 'OK – two weeks.'"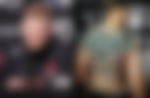 Drago's words on the pain he went through
ADVERTISEMENT
Article continues below this ad
The Russian fighter acknowledged that getting this tattoo done was very painful. He could have got the tattoo completed either after his fight or way before his UFC 254 matchup. However, the striker's mind works in an unconventional way.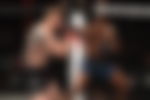 "Every day, he was making a tattoo and it was so painful," Volkov said. "First, for five days it was OK because it takes all day. But the next week was really terrible. I was whining and crying, but I wanted to finish this. I wanted to go to my next fight with a full-made tattoo. But it was a really hard challenge in my life. I don't want to do tattoo more."
ADVERTISEMENT
Article continues below this ad
"My mind, I don't like anything that's not finished," Volkov said. "I like that everything is finished. For me, it's bad to go to the fights and have a tattoo (not done). I just wanted to finish everything and go to the camp. So this says something about me and my mind."
Alexander Volkov is definitely one of the greatest MMA fighters out there in UFC. The young and vibrant Russian has a long way to go in his UFC career, and he is all set to make his legacy inside the octagon.