All You Need to Know About Alistair Overeem and his Wife Zelina Bexander
Published 02/09/2021, 5:00 AM EST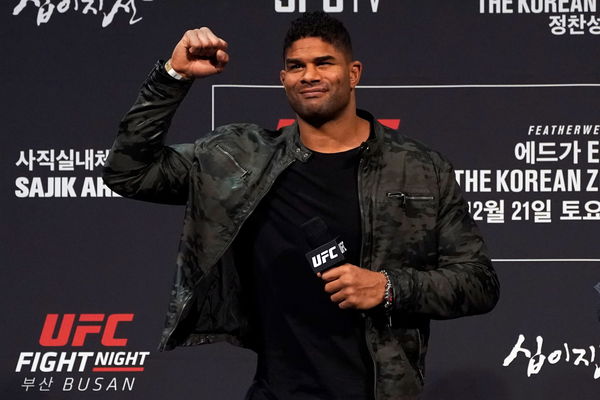 ---
---
Alistair Overeem is one of the most decorated fighters of the Ultimate Fighting Championship. The skilled superstar fighter is a former Strikeforce Heavyweight Champion, DREAM Heavyweight Champion, and K-1 World Grand Prix Champion. He holds simultaneous world titles in both MMA and K-1 kickboxing.
ADVERTISEMENT
Article continues below this ad
The Dutch fighter holds a stellar record of 47-19-0,1 NC in his MMA career and is one of the most loved fighters of the competition. He has never failed to excite his fans and is considered to be one of the most inspirational fighters in the octagon.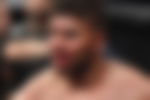 'The Demolition Man's' career defines sheer skill and talent, something he always displays inside the octagon. He has faced almost all big fighters of the division, like Chuck Liddell, Vitor Belfort, Shogun Rua, Fabricio Werdum, Mark Hunt, Brock Lesnar, Frank Mir, Junior Dos Santos, Andrei Arlovski, and Stipe Miocic.
ADVERTISEMENT
Article continues below this ad
Besides being best inside the octagon, the heavyweight fighter is also known to be a family man and has been living a happy life with his wife, Zelina Bexander.
Alistair Overeem and Zelina Bexander
Zelina Bexander was born in Gothenburg, Sweden, and got connected to the heavyweight fighter in 2011. Bexander herself is an American celebrity, and works at an Office Support and Administration position in AkzoNobel. She is also a media star and had a huge interest in modeling.
The couple has kept their life private. Not much is exposed about their dating and married life in the media yet. However, there is definitely no doubt that the couple likes to live a flashy lifestyle.
ADVERTISEMENT
Article continues below this ad
The couple are also parents to a girl child named Yazz-Ley who was born on February 18, 2016. Overeem is the father of another girl named Storm from his earlier relationship.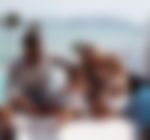 The couple has been together for almost a decade now. The fighter's family is definitely a continuous support for him when he is inside the ring.
ADVERTISEMENT
Article continues below this ad
Overeem is undoubtedly one of the best fighters in the history of the MMA sport. The veteran fighter has achieved a lot in his entire MMA career. 'The Demolition Man' has left a legendary remark in the sport's history.