All You Need to Know About Alistair Overeem and His Workout Routine
Published 04/19/2021, 11:06 PM EDT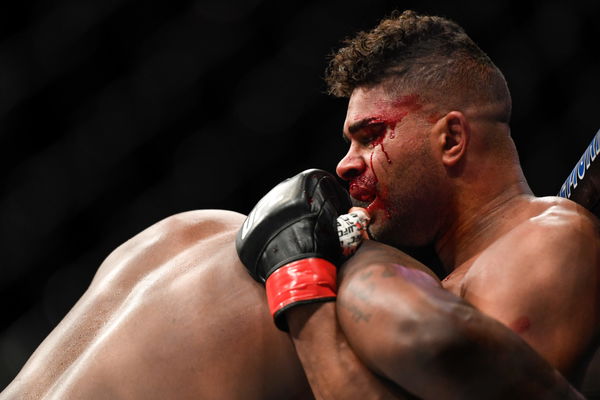 ---
---
Alistair Overeem is one of the most dangerous heavyweight fighters in the Ultimate Fighting Championship. The Dutch mixed martial artist is a powerhouse of talent and is a former Strikeforce Heavyweight Champion, DREAM Heavyweight Champion, and K-1 World Grand Prix Champion.
ADVERTISEMENT
Article continues below this ad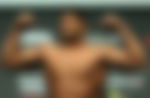 Overeem is a true legend of the game and has a lot of records to his name. The fighter started his professional MMA career when he was just 19 years old, and here has been no looking back for the superstar.
ADVERTISEMENT
Article continues below this ad
In one of his interviews, the Dutch said:- "I'm not really appreciating anything, I realize there's still a lot of work that needs to be donedone. Even after you win the championship, the work doesn't stop, it probably only becomes more.
"I'm just basically focused on what I need to do. There's a lot that goes into this — diet, preparation, assembling the right people around you, sparring partners, coaches, etc. — so I'm not enjoying anything. "I'm just putting in the work and I'm happy to report that everything is going good so far."
All this dominance comes from years of training and working out, which the fighter has been doing at an extreme level.
Alistair Overeem- How is his workout routine?
Overeem is no less than a monster when he is inside the octagon. None of his opponents are able to match the athlete's power during the fight.
The fighter uses a perfect combination of agility, exercise and plyometrics to maintain his weight and body strength.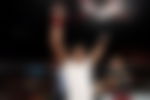 He focuses a lot on strongman exercises which requires him to lift and play with irregularly shaped objects. Overeem is a huge fan of functional exercises and definitely includes them in his workout routine.
ADVERTISEMENT
Article continues below this ad
The combination of all exercises helps the fighter to strengthen each and every muscle of his body.
The Dutch focuses a lot on his eating habits as well to maintain an accurate balance. His diet includes food like meat, vegetables, and eggs.
ADVERTISEMENT
Article continues below this ad
Additionally, Overeem does a lot of heavy tire flips. In the end, all this enhances the endurance of the fighter. This also ensures that his takedown power is of the elite level.
There is definitely no doubt that the fighter undergoes an extreme level of workout routine and diet to maintain his supremacy in the UFC. There is no one like him in the heavyweight division. With such an attitude, his fans are confident that he will soon regain his dominance and make a swift ascension in the rankings ladder.