All You Need to Know About Conor McGregor and his Wife – Dee Devlin
Published 12/15/2020, 11:12 AM EST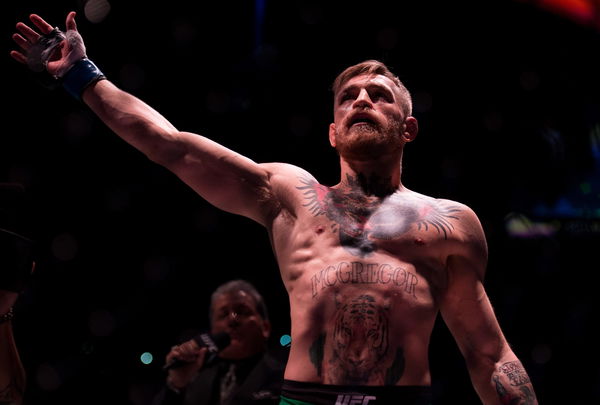 Conor McGregor is one of the most decorated fighters of the Ultimate Fighting Championship. The Irish mixed martial artist is a former featherweight and lightweight champion in UFC. He has made history by fighting bouts that claim to have the most PPV numbers in MMA history.
ADVERTISEMENT
Article continues below this ad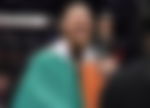 The Irish man holds a stellar record of 22-4-0 in his MMA career and is one of the most loved fighters of the competition. He has never failed to excite his fans through his fighting inside the octagon or his flashy lifestyle outside the ring.
ADVERTISEMENT
Article continues below this ad
A lot of what McGregor is able to deliver inside the octagon comes from never-ending support that comes from his wife and friend, Dee Devlin.
Conor McGregor and Dee Devlin
Dee Devlin was raised in Walkinstown, a suburb in the south of Dublin, Ireland. During her career, she dabbled in various jobs like waitressing and modeling.
McGregor and Devlin met at a nightclub in 2008, and they have known each other since then. The Irish man didn't take much time to understand that she is the one for him. In one of his interviews, the fighter said, "She seemed like a nice girl, and I like good girls."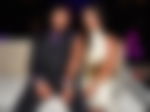 Devlin admitted that she fell for the fighter instantly and this is what she said:- "I suppose it was! He's very funny–he always keeps me entertained and makes me laugh." Conor McGregor always wanted to have a plan in place to make sure that Devlin doesn't have to worry about anything:-
"I'm doing this to secure my family's future and Dee's future. One day, I want myself and Dee to be able to chill on a beach and not have any worry in the world."That's why I'm doing this. I want to be financially secure by the time I have kids. When that happens, I want to be ready."
The couple recently announced their engagement in 2020 on Instagram. The couple already has two kids together and they seem to be a really happy family.
How has Dee Devlin impacted McGregor's UFC career?
There is no doubt that Devlin has been with the champion when he was still training and was struggling his way in the MMA world. McGregor, on the other hand, has always been grateful for having Devlin as his wife and has never shied away from accepting this publicly.
ADVERTISEMENT
Article continues below this ad
This is what the fighter said:- "My girlfriend has been there since the start. She has helped me throughout this career. If it wasn't for her, I probably wouldn't be where I am today. So definitely, I love to spoil her. She does not work anymore, I hired her to the business.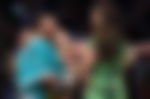 "She works for me now and collects the cheques.He added: "My girlfriend worked very hard throughout the years and stuck by me when I had essentially absolutely nothing. I only had a dream that I was telling her."For me to be able to take her out of work, give her everything she's ever wanted, and to travel the world with her fills me with pride. It keeps me going. We've been together a long time. She's been through it all with me."
ADVERTISEMENT
Article continues below this ad
The 'Notorious' has announced his retirement from the MMA sport and this news shook the entire MMA fraternity and his fans worldwide. Looks like the fighter has decided his priority and wants to spend some quality time with his wife and kids.
Conor McGregor has given a lot of monumental moments to his fans and his passion for the sport will always be remembered