All You Need to Know About Kamaru Usman's Daughter and Her Active Life Style
Published 04/23/2021, 12:26 PM EDT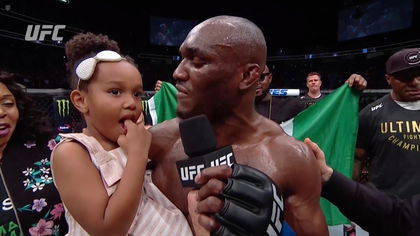 ---
---
The UFC 261 main event is upon us as both fighters have made the championship weight successfully. Kamaru Usman will headline the main event alongside the 'BMF' champion Jorge Masvidal.
ADVERTISEMENT
Article continues below this ad
'The Nigerian Nightmare' is undefeated in the UFC and will hope to emerge from this fight with that stat intact. Usman will enter the octagon for his 4 title defense.
Every MMA fan knows about the achievements of the current Welterweight Champion. But only a few know about his beautiful 6 year old daughter Samirah Usman.
ADVERTISEMENT
Article continues below this ad
Samirah was born in 2014 when her father wasn't even competing in the UFC. At that time Kamaru Usman was under a contract with LFC, which stands for Legacy Fighting Championship.
The life of Kamaru Usman's daughter
Samirah Usman has an Instagram account that is monitored and managed by her parents. She has 8,000+ followers and 150+ posts that keep her followers entertained.
She also has a YouTube channel by the name of Samirah Usman with 147 subscribers and only 5 videos. Her last video was uploaded about 8 months ago where she was seen dancing with the Welterweight kingpin. In between the dance, Samirah showed her kicking skills and threw leg kick at 'The Nigerian Nightmare'.
Even the UFC Welterweight champion had no answer for his daughter's kicking skills. However, the account has remained inactive since then. Kamaru Usman can be spotted in nearly every video which shows how caring he is.
Usman is not so open about his wife as she has been kept as a secret from the outer world but his daughter is the opposite.
ADVERTISEMENT
Article continues below this ad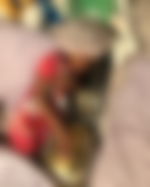 Samirah Usman likes to lead an active lifestyle as she likes to work out which can be seen on her Instagram account. She even trains for Jiu-Jitsu at Xcell Jiu-Jitsu Academy and is fond of gymnastics, and trains at Flip City gymnastics. Samirah is only 6 but has already made her life busy, unlike any other child.
Do you think Samirah Usman will become a great athlete just like her father?
ADVERTISEMENT
Article continues below this ad