All You Need to Know About Stipe Miocic and Machine Gun Kelly's Unique Friendship
Published 03/23/2021, 12:51 PM EDT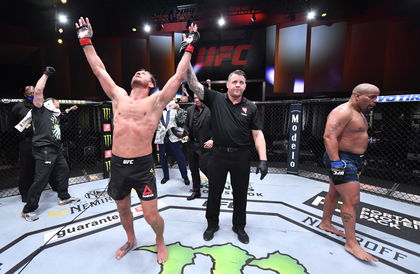 ---
---
Stipe Miocic is one of the most decorated fighters in the heavyweight division of the Ultimate Fighting Championship. His style of fighting and his hard moves are nothing but a visual treat to his fans. The 38-year-old American fighter is a superstar in the game and holds numerous records to his name.
ADVERTISEMENT
Article continues below this ad
The most prominent record of the fighter is that he is a two-time and current UFC Heavyweight Champion. The champion is considered to be a veteran of MMA and as of 2021 is ranked at #3 in the UFC men's pound-for-pound rankings.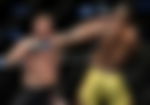 Miocic is considered to be a true gentleman and is also one of the most loved MMA champions of the UFC. The news of his friendship with Machine Gun Kelly is something that is quite wholesome and adds to the charm of the fighter's persona.
ADVERTISEMENT
Article continues below this ad
Stipe Miocic and Machine Gun Kelly: First Meet-Up
The American heavyweight champion and the American hip hop artist both hail from the same place in Cleveland and have known each other for about four years now. Their first meet was when the singer had finished off his performance in the House of Blues in Cleveland and somehow got into a fight with an old acquaintance. That is when Miocic stepped in and helped the singer get through it.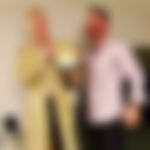 This is what Kelly said in one of his interviews:- "Everyone saw it looked like it would break out into something.
"You just saw the world champ come out of nowhere and step in like, 'Who's messing with my boy?'  That's like Muhammad Ali coming up to James Brown when he's getting into it, and Ali being like, 'Are you good? You need me to take care of it?' It's the most infamous fighting hands in the world."
Miocic's and Kelly's Unique Friendship
There is no doubt that the duo hit it off from their very first meeting. Both of them had their origins in the same place. Miocic was then seen entering the Octagon in Brazil with Kelly's song 'Till I Die'. This song had quite a deep meaning which portrays coming from that part of Ohio where the duo originated from.
The heavyweight champion related to this song from the core and considered this to be a motivation for him. "I was listening one day, thinking, 'This is a great song … why don't I walk out to this?
"That song gets me going. It gets me pumped up."
After that, the fighter and singer have been seen quite a number of times supporting each other. The song also went platinum, and more than 1 million copies of it were sold.
ADVERTISEMENT
Article continues below this ad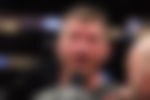 Kelly is a big fan of the fighter, saying, "I'll put it like this," Machine Gun Kelly says. "If we had a mathematician that blew up and won a Nobel Prize. I'd be happy, but seeing one of our boys just go out there and knock people. The f— out is the coolest thing ever to watch. That may just be the savage in me in the way I was raised, but there's something exciting about that.
"The strong survive. And our boy is the strongest."
ADVERTISEMENT
Article continues below this ad
Undoubtedly, Stipe Miocic is one of the legendary fighters of the Ultimate Fighting Championship. Besides being a great athlete, he is also one of the best human beings in the game.