All You Need to Know About Stipe Miocic's Father, Bojan Miocic
Published 04/12/2021, 2:37 PM EDT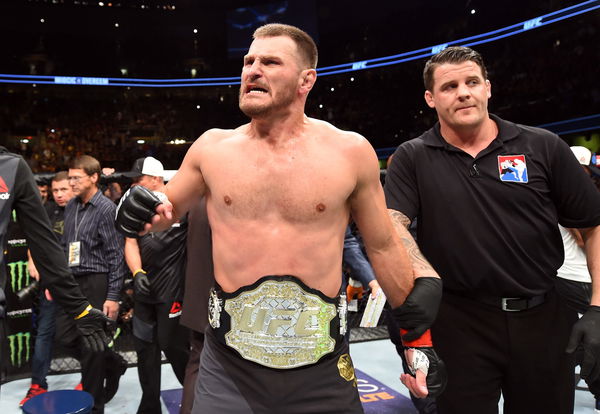 ---
---
Stipe Miocic is truly one of the best heavyweight fighters inside the octagon. He is undoubtedly a gem of the Ultimate Fighting Championship. Over the years the fighter has never failed to prove his skills and is beloved by his fans worldwide.
ADVERTISEMENT
Article continues below this ad
Miocic is labeled as the 'Baddest man on the planet' which is a true reflection of all the honors and rewards he holds. The fighter currently stands at #1 in the UFC Heavyweight rankings and is a former 2-time UFC Heavyweight Champion.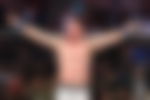 The Ohio fighter is a true gentleman outside of the UFC and has seen his parents getting divorced at the tender age of 3. Though Miocic considers himself a mama's boy, the role his father has played in his life is beyond comparable.
ADVERTISEMENT
Article continues below this ad
Who is Stipe Miocic's Father?
Miocic was born to father Bojan Miocic and mother Kathy. The heavyweight fighter has often spoken about his mother publicly.
He considers her to be a true inspiration. Though not much is known about the fighter's father, he definitely seems to play an important role in his life emotionally.
On August 17th, 2019, the news about his father's recovery from cancer went viral and the heavyweight elite opened up about his feelings about the entire situation.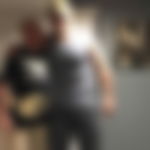 Miocic also reclaimed his UFC title on that day against Daniel Cormier and this is what the fighter said in his interview:-
"I'm so happy for you, dad. I got this belt, this is for you OK," Miocic said. "My dad just got cleared of cancer, by the way, today. How awesome is that, right? He acted like it was no big thing. He's like, 'Oh I'm clear'."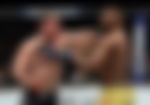 Bojan Miocic's Words on Stipe Miocic
Bojan Miocic has definitely encouraged his son throughout his career and has always wanted him to be at the top of his game. This is what his father said in one of his interviews:-
"He has now shut their mouths! I am especially glad about that. You saw that everyone was against him (Stipe). But after the first round, they changed their tune a little. And the commentators then started to go for Stipe,"
ADVERTISEMENT
Article continues below this ad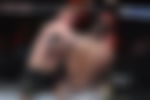 "The tactic from the start was that Stipe would take him down, tire him out. He did that perfectly." Uh, yeah it was a nasty blow.
"But that is that Dalmatian jaw, we don't fall that easy. I was not worried at all how the fight would finish. Although Ngannou has a good punch, he could not do anything against my son."
ADVERTISEMENT
Article continues below this ad
Stipe Miocic is one of the most dangerous fighters the UFC has ever seen. With all the support he gets from his parents and family, he is definitely on his way to achieving many more records.