All You Need to Know About UFC's New Marijuana Rules
Published 01/15/2021, 9:45 AM EST
---
---
The UFC has revised their stance on marijuana use among athletes. Fighters have been using marijuana for a considerable amount of time now and some have faced suspensions for unwanted test results.
ADVERTISEMENT
Article continues below this ad
Nick Diaz, Nico Price, are to name a few. But currently, the company is easing up on some of those rules to help the fighters combat the bans.
Marijuana has no enhancing characteristic, but the athletic commissions prevent any fighter to compete under the influence of it. Athletes use it a lot not only for recreational purposes but also as painkillers, sleeping purposes, etc.
ADVERTISEMENT
Article continues below this ad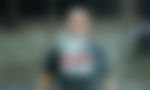 UFC Senior Vice President of Athlete Health and Performance, Jeff Novitzky recently said, "While we want to continue to prevent athletes from competing under the influence of marijuana, we have learned that blood and/or urine levels of Carboxy-THC have little-to-no scientific correlation to impairment.
"The bottom line is that in regards to marijuana, we care about what an athlete consumed the day of a fight, not days or weeks before a fight, which has often been the case in our historic positive THC cases," he added.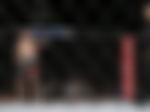 But Novitzky was warned not to get too relaxed already about the revised rules, as the commissions are yet put the final stamp of confirmation.
"I would caution everybody to temper their enthusiasm about this because we still have the commission factor here, but we are actively working on that."
But he assured that they are working on educating the commissions about the reason for marijuana use among athletes. Spreading of information is key for getting the new rules finalized.
UFC has done a great job reviewing their stance
ADVERTISEMENT
Article continues below this ad
Fighters like Nate Diaz, Nick Diaz, Mike Perry, Sean O'Malley, Jon Jones, and more have been advocates of the same for a considerable amount of time now.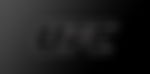 If the athletic commissions put these rules to work is something that remains to be seen. But there is no reason for them to shoot it down if proper information is circulated.
ADVERTISEMENT
Article continues below this ad
What do you make of this pro-active gesture from the world's leading MMA organization to let their athletes use cannabis?