"An Extra Crackle in the Air": Avid 'Bow Hunter' Joe Rogan Explains His Love for Hunting
Published 05/18/2022, 1:52 AM EDT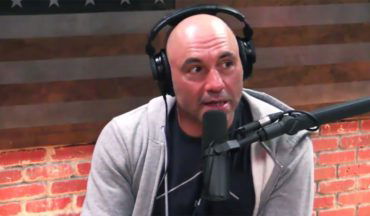 Joe Rogan has been quite vocal about his carnivore diet. On 'The Joe Rogan Experience', he can be heard speaking about it frequently. The UFC commentator had even shared the benefits of the diet. However, it is not just the carnivore diet he enjoys.
The UFC commentator also enjoys hunting. In a new episode of the JRE podcast, Rogan explained to his guest Cameron Hanes why he likes to hunt.
ADVERTISEMENT
Article continues below this ad
Rogan said, "There's a different kind of a thrill being in the wild… It's weird. It's hard to describe when people like, say to me, like, 'Why do you like hunting?' I'm not, you know, not just for the meat, not just because it's difficult to do. But there's a thing about being in the real wild, like, when we're in the mountains in Utah. And you know there's big cats out there."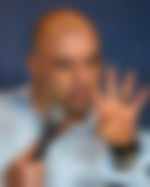 "… When you know they're out there too, there's like an extra crackle in the air," he added.
Rogan described his own experience of facing a big cat just thirty yards away. However, he also felt that grizzly bears were the scariest to face. Both the personalities further shared their personal experiences of camping and about how wild animals look at people.
The former Fear Factor host reportedly uses a bow for hunting and has been exposed to bow hunting.
Joe Rogan explains Russell Brand the reason for hunting
In an old episode of the JRE podcast, he explained to actor and comedian Russell Brand exactly why he started hunting. As per Rogan, he felt factory farming was "disgusting" and did not want to be a part of it.
He further added that hunting was very "spiritual". In addition to this, he said that elk was his favorite animal to hunt. This is because of the nutrition and the enormous amount of meat it can provide.
ADVERTISEMENT
Article continues below this ad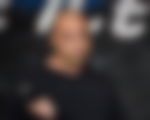 Brand explained how he wouldn't be able to hunt because he had too much empathy and would not be able to deal with the aftermath of shooting an animal.
Watch this story: 5 Potential Opponents For Michael Chandler After A Devastating Knockout Win Over Tony Ferguson
ADVERTISEMENT
Article continues below this ad
Rogan further explained what goes on through his mind while hunting. He proposed that elk won't live forever and that they could encounter potential violent deaths like being killed by wolves. The 54-year-old even compared hunting to "dipping your toe into the natural world".
The MMA analyst also spoke about how hunting had nearly wiped out species decades ago. Hence, he felt that it was not sustainable for everyone to hunt. What do you think about Rogan's ideology about hunting?
Edited By: Reubyn Coutinho