Anderson Silva Excited for New Challenge in Boxing Against Julio Ceaser Cahvez Jr
Published 05/23/2021, 12:17 PM EDT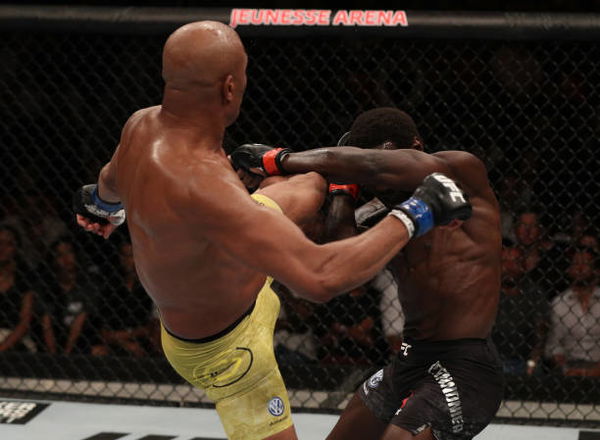 ---
---
UFC legend and former middleweight champion, Anderson Silva, is set to crossover to the sport of boxing. The Brazilian ace is set to fight former WBC middleweight champion, Julio Cesar Chavez in a 10-round clash inside the squared ring on June 19. Silva has reached the highest of highs during his UFc career.
ADVERTISEMENT
Article continues below this ad
However, making his debut in the sport against a former world champion like Chavez Jr. will be a big test for him. Ahead of the fight, Silva gave his honest assessment of why he is trying out boxing at this stage of his career. 'The Spider' said it was not about the money, rather it's his inner competitive desire to challenge himself in different ways.
ADVERTISEMENT
Article continues below this ad
When asked why he is taking on such a high-level challenge in his pro-debut, Silva said, "Wow. In my entire life I just take challenge and try to change everything inside my heart inside my mind. And this is the new challenge for me. You know, I don't have nothing to prove for anybody. I just do a certain because I love you know, that's I make a lot of successful in my life in the sport because I never think about money I never think about come famous only because they love and that's a continue doing my job."
Silva has been all about trying his mettle against the very best of combat sports throughout his entire life. No wonder he has the grace to step inside the squared ring against a former world champion in his professional debut. One will have to wait and see how things play out.
Anderson Silva vs Julio Cesar Chavez Jr.: what to expect?
ADVERTISEMENT
Article continues below this ad
'The Spider' parted ways with the UFC after his loss to Uriah Hall in October last year. He hasn't won a fight since 2017. And at 46 years of age, he wasn't getting any younger. So, it was a wise decision to put a brake on his UFC career.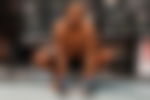 He wants to test himself inside the squared ring having done it all in the sport of MMA. But Chavez Jr. might be too stiff a competition for him to take on in his debut.
ADVERTISEMENT
Article continues below this ad
How do you expect 'The Spider' to fare against Chavez Jr.? Let us know.