"Anderson Silva Gave His Seat Up"- Tito Ortiz Reveals Plane Incident After Boxing Event
Published 09/13/2021, 3:52 PM EDT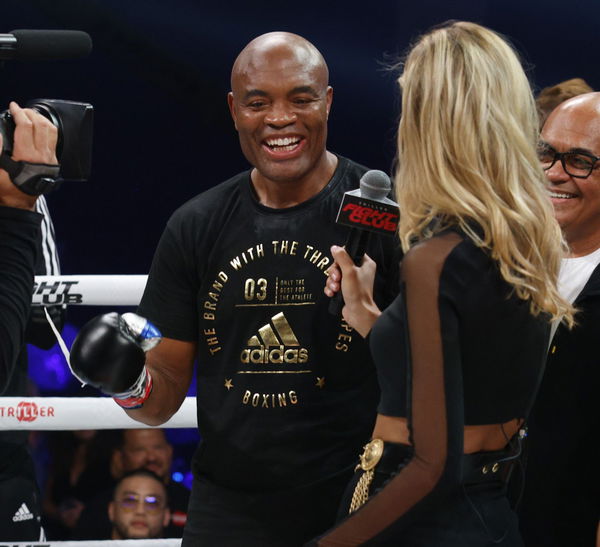 ---
---
Anderson Silva proved his generosity once again. The Brazilian fighter is the most humble person outside the octagon. A recent incident involving his opponent, Tito Ortiz, is a proof of his humbleness.
ADVERTISEMENT
Article continues below this ad
Both the UFC former champions clashed against each other in a boxing match this Saturday. 'The Spider' won in the very first round of the fight by hitting Ortiz with a hard left hook, sending him to the canvas.
However, there was no bad blood between both the men, as per Ortiz. After the event, the UFC legend, Silva gave up his first-class plane seat to Ortiz's wife so that she can sit with him.
ADVERTISEMENT
Article continues below this ad
Ortiz posted a video on the internet thanking the Brazilian fighter for his generous gesture. He said, "I am on my flight right now. I am going to LA. I assume the biggest thing I think Anderson Silva has ever done to me. And I am very thankful it is actually he gave his first-class ticket for Amber to sit here."
He added, "The flight's messed up or the Airline Jet Blue messed up, but Anderson Silva gave his seat up for Amber to sit next to me. Anderson Silva, you the man dude, I appreciate it. Thank you very much. Amazing man nothing but respect even after like he gave it up. You let Amber sit here thankful. Thank you, Anderson, I appreciate it. You, the man, mad respect always."
This incident once again showed the truly humble nature of the Brazilian native Anderson Silva. However, he is a different human being inside the cage. 'The Spider' has an amazing professional fighting career, and he draws inspiration from the legends, as he described in one of his interviews.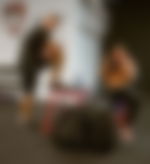 Anderson Silva Is inspired by the legends
'The Spider' is one of the greatest fighters in the history of combat sports. He dominated the MMA universe in his time at the UFC. However, he turned his attention towards boxing, and is doing well so far.
The Brazilian fighter credits the legendary Bruce Lee, for inspiring him in his career. In a recent interview, Silva said, "I respect a lot, guru Bruce Lee. And Bruce changed completely my life when I was young for now and I continue to respect him."
ADVERTISEMENT
Article continues below this ad
He added, "I trained in Wing Chun for many, many years, and helped me to win my fights. And I'm so happy to be here. I don't like to disrespect nobody especially the legends. And Bruce is a part of my life, and I respect him a lot. And I think this is a big mistake to disrespect the legend and the guru Bruce."
Despite being 46-years-old, Anderson Silva is still winning big fights in his boxing career. He is currently 3-1 in his boxing career and will still continue to fight for a few years. It will surely excite combat fans to see what he brings next to the table.
ADVERTISEMENT
Article continues below this ad