"Anti-woke" Elon Musk-Joe Rogan-Donald Trump-Dana White Twitter Super Team Teased
Published 04/20/2022, 11:55 AM EDT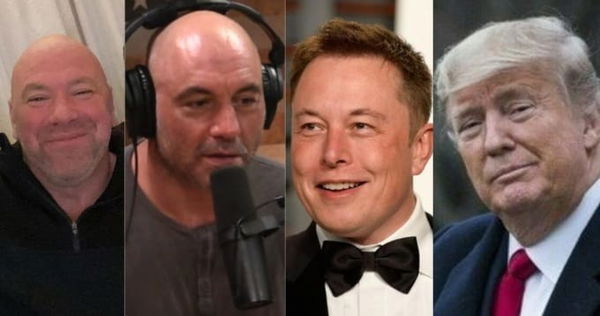 Elon Musk buying a major stake in Twitter was big news. Later on, it was even more shocking when people got to know that he reportedly offered $43 billion to purchase the platform. Thus, the event has started quite a lot of discussions on social media.
ADVERTISEMENT
Article continues below this ad
Similarly, people have also begun joking around the situation. 'Pomp' on Twitter wrote one such joke that included Elon Musk's current situation with Twitter. This joke also involved UFC's Dana White and Joe Rogan. In addition to this, they also mentioned former US President Donald Trump in the joke related to 'anti-woke'.
ADVERTISEMENT
Article continues below this ad
As seen in the Tweet, important positions in Twitter corresponded with these big personalities. This team was then referred to as "the anti-woke team".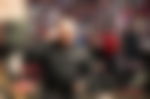 Twitter users went on to react to the tweet. A particular Twitter user thought musician Kanye West would fit the role of Chief Marketing Officer.
However, another user felt that all the people mentioned in the tweet were 'annoying'.
A person had a rather different idea of what could be done.
A person also went on to compare Elon Musk with Ironman.
Elon is starting to remind me of the classic ultra rich superhero Ironman or Batman or somebody .,. So fun to watch in real life

— David Uhl Studios (@UhlStudios) April 14, 2022
Others found the tweet hilarious.
Several others thought that it would be a terrible idea.
Thus, Twitter users had a range of different reactions to the original tweet. Some found it hilarious, whereas others questioned the choices.
More on Elon Musk and his situation with Twitter
ADVERTISEMENT
Article continues below this ad
As per a new article published by 'Reuters', Twitter had adopted a plan wherein they sold shares at a discount in order to prevent stakeholders from having more than a 15% stake. Musk currently owns a little bit more than a 9% stake in the company. He is the second-biggest shareholder at Twitter.
As per the article, Musk might launch a tender offer in ten days. As a result, it would be interesting to watch the billionaire entrepreneur's next move. After all, this isn't the first time someone has tried to buy Twitter. As per a video by 'Wall Street Journal', companies like Disney and Salesforce have previously tried to acquire the social media platform.
ADVERTISEMENT
Article continues below this ad
Watch This Story: Conor McGregor's Super-Human Body Transformation After The Horrific Injury At UFC 264
What do you think about the tweet mentioning big names like Joe Rogan, Elon Musk, Dana White, and Donald Trump? Let us know in the comments below.