'Arrogance at it's Finest'- Jon Jones Destroys Israel Adesanya in an Epic Tirade
Published 03/19/2021, 1:42 AM EDT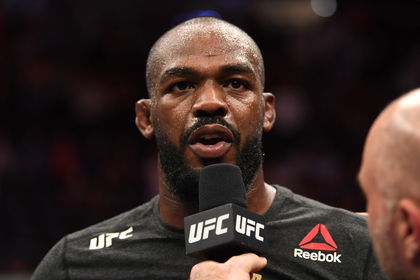 ---
---
UFC heavyweight Jon Jones went off on social media in a series of tweets aimed directly at Israel Adesanya. 'Bones' Jones referred to a recent interview that Adesanya did with ESPN wherein he spoke about the former 205-pound champion. Chiefly, Jones saw this as an opportunity to take aim at 'The Last Stylebender' and he most certainly fired shots.
ADVERTISEMENT
Article continues below this ad
Ariel Helwani asked him one question about me, Izzy went on to give a seven minute response 🧠😂 I love it when opponents realize they can't hold my jockstrap and default to the "Jon Jones is fake" defense. https://t.co/4p874XRqPC

— BONY (@JonnyBones) March 18, 2021
ADVERTISEMENT
Article continues below this ad
The fact that he is actually trying to keep this beef going is hilarious

— BONY (@JonnyBones) March 18, 2021
Jones made a mention of Israel Adesanya's recent defeat at the hands of Jan Blachowicz at UFC 259. 'Izzy' was largely dominated on the ground towards the end of the fight and the former light heavyweight champion brought that up. Additionally, Jones believes his bulky 245-pound frame will certainly be the deciding factor if they were to fight.
This dude backed himself into a corner with his mouth and is actually trying to keep the wolf tickets selling. Only a real anime fan could actually see Izzy somehow defeating me at 245 pounds. https://t.co/SqELPCkxIK

— BONY (@JonnyBones) March 18, 2021
Dudes claiming to be the best MMA fighter ever, with 1/3 of an MMA game 🥴😂 arrogance at its finest, I swear it will make you blind.

— BONY (@JonnyBones) March 18, 2021
The heat between Jones and Adesanya has been simmering over for a meaningful period, and this continues to escalate. Both men have gone back on forth on social media and they've spent their interview airtime to trash the other. Every time things seem to die down, they once again explode to the surface in the form of social media trolling.
Jon Jones vs Israel Adesanya: Is it on the cards?
Fans of the sport have been wondering if they'll ever get a satisfying pay-off to the Jones vs Adesanya rivalry. While there have been talks of a potential fight, there still remain several hurdles to overcome to make that happen. The weight class at which they would potentially scrap would be one such significant hurdle.
Israel Adesanya isn't a natural heavyweight by any means, and Jones has ballooned up to nearly 250-pounds now. Hence, it's hard to see how they will be able to meet at a fair middle ground whilst still being able to perform optimally. Additionally, Jones has dismissed 'The Last Stylebender' largely by virtue of his lackluster takedown defense against Jan Blachowicz.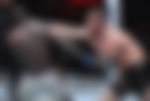 However, the UFC would like to make this fight happen if the stars align perfectly going forward. There is tremendous scope for their scrap at the box office and fans are already chomping at the bit to see it happen. Both men clearly have no love lost for each other, making it an explosive build-up from the get-go.
ADVERTISEMENT
Article continues below this ad
What did you make of Jones' Twitter rant? Will he and Adesanya only scrap on social media, or could they meet in the cage as well?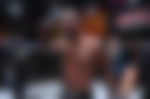 ADVERTISEMENT
Article continues below this ad