'At Least I Put On a Show'- Nick Diaz Releases a Statement After UFC 266 Loss
Published 09/27/2021, 12:58 PM EDT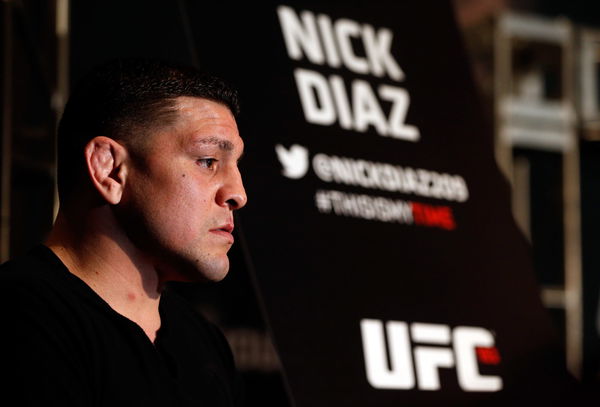 ---
---
Stockton's very own Nick Diaz returned to the UFC after a six-year-long hiatus from fighting. The 38-year-old gave no excuses after facing defeat in the most awaited rematch of the year at UFC 266.
ADVERTISEMENT
Article continues below this ad
Nick Diaz went up against his former opponent, Robbie Lawler, in a non-title gruesome scrap at UFC 266. A rematch that came 17 years after their first meeting and garnered a lot of attention from the MMA community.
Unfortunately, the Stockton native left the cage after being stopped in the third round of the bout. However, he was happy to put on a great show for his fans, who incessantly cheered him on throughout the fight.
ADVERTISEMENT
Article continues below this ad
In his post-fight interview, Diaz said, "At least I put on a show. I knew I had it coming. Old Rob. You know I had a lot of stress coming into this one. You know, especially with me being off for a long time. And yea, I think, well I don't have any excuses."
He added, "I just had a long time off and I knew I had it coming. I don't know how this fight got set up, but I had to switch up everything, you know, with my management and just how the fight got set up. I was just a bum wrap you know like.. but no excuses. You know, I had it coming, and he's in great shape. I'm glad I could… You know I was leaking here, so I didn't want to make too much of a mess. But I'm glad to be back and I'm glad to put on a good show for you."
Diaz put on a class act even in defeat and gave his adversary due credit for his outstanding performance.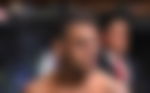 Will Fans See Nick Diaz Inside the Octagon Again?
A former Strikeforce welterweight champion, Nick Diaz was an amazing fighter in his prime. The 26-10 record holder has always entertained his fans with his gritty performances inside the cage. Recently, the combat fans returned to the octagon after competing back in 2015. Unfortunately, now the world-class fighter looks like just a shadow of his prime.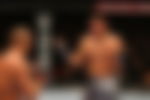 Even though the fans were excited to see Diaz fight inside the octagon, he was nothing compared to his old self. He ate heavy jabs from 'Ruthless' and got stopped in the third round of the fight. Hence, considering his performance at UFC 266, this might be the last time combat sports fans got to witness the legendary fighter inside the octagon.
ADVERTISEMENT
Article continues below this ad
What are your thoughts on Nick Diaz's fight against Robbie Lawler? Let us know in the comments below.
Watch This Story
WATCH THIS STORY: Five Potential Match-Ups for Alexander Volkanovski After His Spectacular Victory Over Brian Ortega at UFC 266
ADVERTISEMENT
Article continues below this ad