"Audacity to Compare Mine With This P*ss" – When Roger Federer Was 'Doubled' by Conor McGregor After 50 Cent Comparisons
Published 06/23/2022, 11:15 AM EDT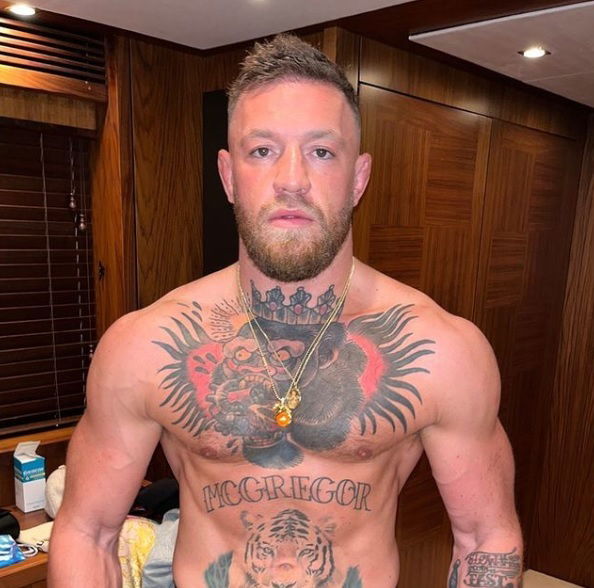 Conor McGregor is one of the most talented and entertaining fighters on the entire roster. The Irishman has broken multiple records and even held two different weight class belts at once. Let us look back at when he blasted American rapper 50 cent and even took shots at the likes of Lionel Messi, Cristiano Ronaldo, and Roger Federer.
ADVERTISEMENT
Article continues below this ad
This all started with McGregor attending a Chicago Cubs game in September 2021. He also threw out the first pitch for that game. To the fans' surprise, the pitch was worse than expected, and some even ridiculed him for it.
ADVERTISEMENT
Article continues below this ad
 

View this post on Instagram

 
McGregor took to Instagram to respond. He posted a meme containing a photo of him next to 50 cent and was captioned, "Who had the worst first pitch? Conor McGregor or 50 cent?" McGregor responded by writing a lengthy caption.
Conor McGregor Responds
He said, "The audacity to compare mine with this piss! Picture to picture alone buries this. Mine, bar the accuracy, was the most powerful and fastest first pitch of any of these other athletes/artist over the years. No comparison. Smoke them up and down that Forbes I do."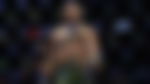 He then mentioned football stars Lionel Messi, Cristiano Ronaldo, and tennis legend Roger Federer. He continued, "Get Messi over. Smoked. Cris. Smoked. Federer. Doubled. All-time Most Power! Put me in the Wrigley hall of fame for that rocket launch."
McGregor then wrote about how the gold bar of Patek almost came off his hand due to the force he threw the pitch at. He mentioned how he bought the watch for $80,000, which is worth close to $500,000 now.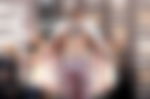 McGregor ended the post by taking more shots at the American rapper. He wrote, "Fifty has a nice Hublot too. Big Bang. Small bucks 50cent. One has power. One is the director of media relations for some show called power. You know what it is."
Conor McGregor's Hiatus
ADVERTISEMENT
Article continues below this ad
Conor McGregor has been out of action from the UFC octagon ever since the trilogy fight against Dustin Poirier.
He broke his leg in the very first round of the fight. The bout was called off due to a doctor's stoppage. Since then, McGregor has undergone surgery and is currently recovering.
WATCH THIS STORY – Tyson Fury, Kamaru Usman, Dana White And Others React To Mike Tyson Battering A Drunk Fan On A Flight
ADVERTISEMENT
Article continues below this ad
The Irishman has posted multiple pictures of him in the gym on his social media, and it is safe to say that he has bulked up and put on muscle. Taking this into account, it is likely that we will see him move up a weight class for his next bout.
What did you think of McGregor's pitch? Do you agree with him? Who do you think he fights next? Let us know by dropping your opinions in the comments below.