'Be a Real F*cking Boss'- Diego Sanchez Has a Message for Dana White and the UFC
Published 05/05/2021, 10:04 AM EDT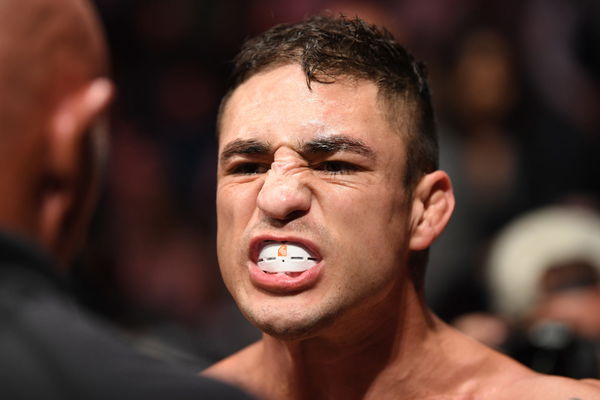 ---
---
Diego Sanchez was released by the UFC recently after he withdrew from his farewell fight against Donald Cerrone. There were some disagreements between Sanchez's team and the UFC over medical issues. Sanchez and his team wanted the UFC to provide them with all the medical issues throughout his career.
ADVERTISEMENT
Article continues below this ad
However, both parties couldn't come to an agreement. Now, Sanchez has opened up about his release and how he is scared for his life. "I'm going to tell you guys frankly right now, I'm fearful for my motherf*cking life, I'm fearful that this company, this billion-dollar company monopoly, worldwide, is going to come after me. Something might happen to me in two years. Maybe in a couple years. Maybe I wreck my truck. Maybe I, 'Oh, Diego overdosed, some suicide sh*t.' I don't know."
ADVERTISEMENT
Article continues below this ad
Diego Sanchez has a message for Dana White
Sanchez went off on UFC President Dana White for not meeting with him despite repetitive effort on his part. "And I'm going to say this. Dana, what's up Dana? I tried for two years to get a meeting with you. Oh, sh*t, I was the first Ultimate Fighter. Didn't that show do something for the company when it was $60 million in debt. … And you can't meet with your boy? … I've put 60, 70 hours in the UFC PI just to try to get a meeting with you Dana, but you won't meet with me, because you won't hear what I have to say? You don't want to talk with my batsh*t crazy manager? Why, because he might bring some awareness to what you're hiding in the dark? "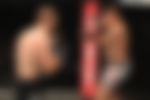 "I'm still open to meet with you, Dana. Be a f*cking man. Be a real f*cking boss, when I've bled, I've sweat, I've f*cking cried for this f*cking company. I've sacrificed more than you will ever know, and you can't have 45 minutes?" he further added.
ADVERTISEMENT
Article continues below this ad
Sanchez has been a true legend of the sport. Also, the TUF 1 winner has been a company man with his dedication and efforts for them. So, it's only fitting he gets the chance to have a meeting with the UFC President if he wishes so. White has previously said he admires Sanchez very much. But Sanchez's coach Joshua Fabia is not at all in his good books.
So, one might conclude that has played a part in White's actions. But the fact that Sanchez is actually worried about his life can be alarming to other fighters, and moreover, for the UFC.
ADVERTISEMENT
Article continues below this ad