"Beating the S**t Out of Him" – Joe Rogan Highlights the Most 'Terrifying' Moment From the Conor McGregor vs. Khabib Nurmagomedov Fight
Published 06/20/2022, 9:30 AM EDT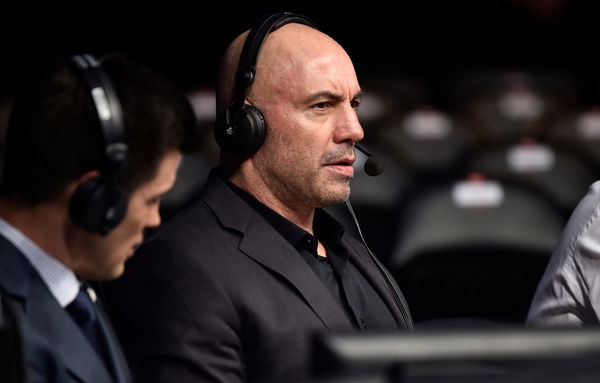 In 2018, fight fans witnessed one of the greatest fights in the history of the sport between Conor McGregor and Khabib Nurmagomedov. And UFC color commentator Joe Rogan highlighted one moment from the fight that terrified him.
ADVERTISEMENT
Article continues below this ad
The rivalry between 'The Notorious' and 'The Eagle' is one of the most vicious rivalries in the promotion. It ended up inside the UFC cage in 2018 at UFC 229, with Nurmagomedov defeating McGregor in the fourth round via submission.
ADVERTISEMENT
Article continues below this ad
While talking about this fight in one episode of the Joe Rogan Experience podcast, the UFC commentator Rogan said, "One of the more interesting moments of the fight was Khabib on top of Conor beating the s**t out of him going. Let's talk now… that's f**king terrifying. He said come on let's talk bam! And he is just slamming him bam! Let's talk now."
WATCH THIS STORY: What's Next For Jiri Prochazka After A Last Minute Win Over Glover Teixeira At UFC 275
The 54-year-old Rogan has a long history with the sport and the promotion. That said, he has vast know knowledge about such fights and has also seen some great fights up close. Therefore, Rogan's breakdown of such bout and fighters are non-questionable.
McGregor vs. Nurmagomedov was an intense battle, which saw heavy trash-talk in the lead-up. However, the Dagestani didn't indulge in much trash talk and repeatedly claimed to show his force inside the cage.
Apparently, he did as he said by dominating the former two-division champion in the bout. During one moment in the fight, 'The Eagle' climbed on top of the Irish star and landed shots while shouting "Let's talk now," which Rogan discussed in his podcast.
Joe Rogan rains praises on Khabib Nurmagomedov
'The Eagle' retired from professional fighting with a perfect record of 29-0 under his name. Hence, many regard him as one of the greatest fighters of all time and bring his name into the discussion, even though he has retired.
Similarly, Rogan talked about him in one episode of his podcast. He said, "He's on another level and that's one of the things that happens when you are. I mean, you got to realize that guy is supremely disciplined. Supremely dedicated like doesn't drink, doesn't smoke, doesn't f**k around, doesn't abuse his body always fit."
ADVERTISEMENT
Article continues below this ad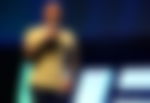 "Always in shape, always in training, and lives like a champion. And he is like very religious. Like very devout Muslim. No partying, he's not partying, he's not doing coke and banging h**s. He's none of that. He is just smashing people," Rogan concluded.
'The Eagle' is one of those fighters who is supremely dedicated to his craft. Although he was a global star, Nurmagomedov allowed no distractions to make him lose focus in his MMA career.
ADVERTISEMENT
Article continues below this ad
Even after retirement, the Dagestani trains his friends and teammates for their respective MMA careers. And also runs his own MMA venture. All these factors display Nurmagomedov's sheer dedication to the sport. Hence, Rogan talked highly about him in his podcast.
What are your thoughts on Rogan's words for Nurmagomedov? Let us know in the comments section below.