Belal Muhammad and His Three Losses in the UFC
Published 06/12/2021, 12:03 PM EDT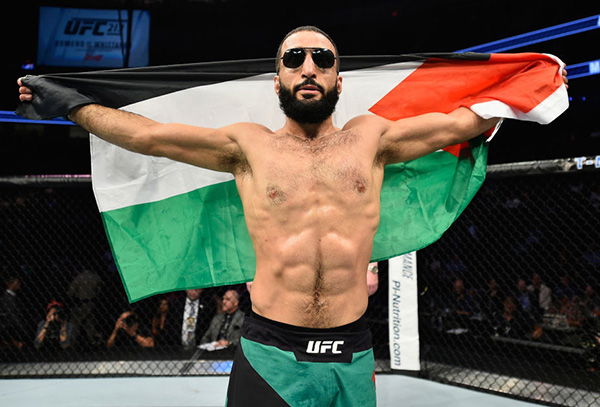 Belal Muhammad is one of the most promising prospects in the UFC welterweight division. He's returning to the octagon at UFC 263 after his eye-poke debacle against Leon Edwards in March. However, he is fighting another amazing fighter in Demian Maia.
ADVERTISEMENT
Article continues below this ad
He has an amazing record of 18-3 and is a great all-around fighter. This fight against Maia will have a lot of eyes on him as welterweight superstar Nate Diaz is also fighting on the card. Incredibly, a middleweight title fight between Israel Adesanya and Marvin Vettori makes this one of the most stacked cards in recent memory.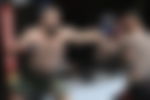 Muhammad has a great opportunity here, and he'll try to put in a great performance. Maia might be 43, but he still has a lot of fight left in him. He can take some inspiration from the three fights Muhammad lost.
ADVERTISEMENT
Article continues below this ad
Belal Muhammad vs. Alan Jouban: A loss in his MMA debut
Muhammad had just won the Titan FC Welterweight Championship, and this was enough to warrant a move to the UFC. However, his UFC debut went horribly wrong when he lost to Alan Jouban via unanimous decision in 2016. However, despite the loss, he put in a brilliant performance, and the fight was awarded fight of the night honors for that event.
It was a very close fight, with both fighters landing over 100 strikes in the three-round affair. However, Jouban edged it with his three knockdowns, and even though Muhammad took Jouban down twice, it didn't make a difference.
Watch this story: UFC Middleweight Champion Israel Adesanya's Journey To The MMA Pinnacle.
His second loss against Vicente Luque
Muhammad had earned himself some new fans after the Jouban fight, and he didn't let them down after beating Augusto Montano via TKO in his very next fight. This led to a high-profile match against Vicente Luque, but it would go horribly wrong for Belal.
The American got knocked out in the first round. The fight lasted all of 80 seconds, and it was a huge blow to Belal's popularity. However, he put himself back together after that vicious knockout and strung together an impressive run of four wins in a row.
Belal Muhammad vs. Geoff Neal: A closeout
ADVERTISEMENT
Article continues below this ad
His last loss came against Geoff Neal in January 2019. He was outclassed for the entirety of the fight as Neal stopped all of his takedown attempts. He also knocked Muhammad down twice in the fight to get a unanimous decision win after three rounds.
Two judges gave all three rounds to Muhammad, while one judge gave two rounds to Neal. He was outstruck and out-wrestled by Neal in the fight, and he has made major improvements since then. Since then, he hasn't lost a fight, and it will be interesting to see how this fight against Maia turns out.
ADVERTISEMENT
Article continues below this ad
Do you think Belal Muhammad can beat Demian Maia?