Bellator 266 Cancels a Fight Due to Unknown Reasons
Published 09/18/2021, 1:46 AM EDT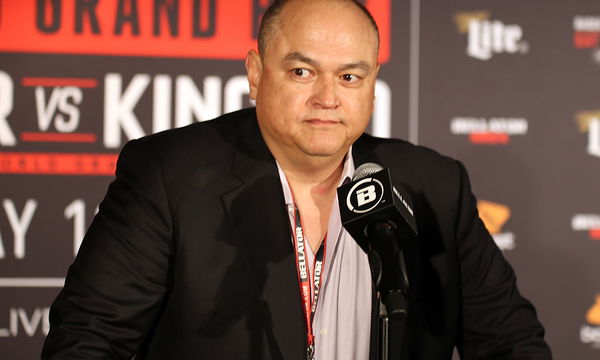 ---
---
Bellator 266, set to take place this Saturday at SAP Arena in San Jose, California, has many alluring fights. Former UFC fighters Yoel Romero and Phil Davis will face each other inside the cage in a light heavyweight bout. This fight will serve as the headliner for the event. However, the card has taken a hit, as the fight between Socrates Hernandez and Pedro Juarez has been canceled.
ADVERTISEMENT
Article continues below this ad
Per Nolan King's tweet, the reason for this is unknown.
ADVERTISEMENT
Article continues below this ad
Later Bellator's PR wrote, "Good morning @mma_kings @DanTomMMA @Grabaka_Hitman @benfowlkesMMA @chaddundas. Eric Gunha is now out of his fight against Bobby Seronio III and has been replaced by … Socrates Hernandez."
Bobby Seronio III will take on Socrates Hernandez in a bantamweight bout at Bellator 266 on short notice. Hence, Bellator saved the day by matching two fighters together at the eleventh hour.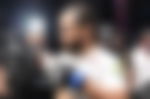 Ahead of the event, all the fighters have successfully made weight. Here are the results for the Bellator 266 weigh-ins.
Bellator 266: Weigh-Ins Results
Main card
Phil Davis (206) vs Yoel Romero (205.4) – Light heavyweight
Neiman Gracie (170.6) vs Mark Lemminger (169.9)- Welterweight
DeAnna Bennett (129.2) vs Alejandra Lara (125.2)- Women's flyweight
Georgi Karakhanyan (155.6) vs Saul Rogers (155.7)- Lightweight
Christian Edwards (204.3) vs Ben Parrish (205.6)- Light heavyweight
From the fighters on the main card, DeAnna Bennett, who missed weight by 3.2 pounds, will have to pay a percentage of her purse as a fine for missing the weight.
Preliminary Card
Grant Neal (204.1) vs Alex Polizzi (204.9)- Light heavyweight
Anthony Adams (185.3) vs Khalid Murtazaliev (185.3)- Middleweight
Albert Gonzales (175) vs Abraham Vaesau (175)- Catchweight
Socrates Hernandez (135.9) vs Bobby Seronio III (134.5)- Bantamweight
ADVERTISEMENT
Article continues below this ad
Rhalan Gracie (171) vs Shane Keefe (169.1)- Welterweight
Jon Adams (125.4) vs Edwin De Los Santos (125.3)- Flyweight
Watch This Story
Jesse Delgado (129.5) vs Joshua Dillon (130)- Catchweight
ADVERTISEMENT
Article continues below this ad
The fight between the former UFC fighters will garner a lot of attention from the combat fans. Meanwhile, a win in this fight will surely cement the (13-5) record holder Yoel Romero's position in the new promotion. What do you make of the card?