Bellator Promoter Scott Coker Says He Could Have Matched UFC's Offer for Michael Chandler
Published 10/07/2020, 7:52 AM EDT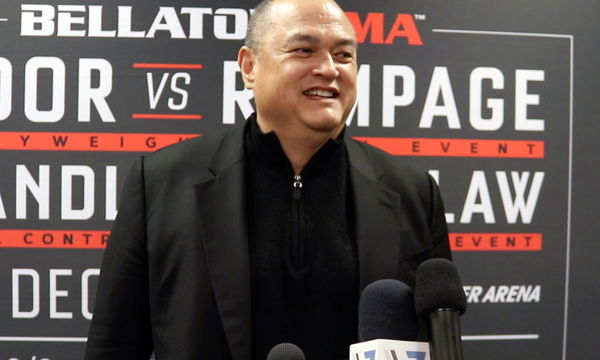 Michael Chandler may be a fighter on the UFC roster now, but Bellator's President, Scott Coker, has held no grudges against him. While speaking to reporters, Coker acknowledged that he remains a Chandler fan and still holds him in high regard.
ADVERTISEMENT
Article continues below this ad
Coker said, "Michael has been the face of Bellator for the past 10 years, or his whole career, pretty much. He's had some of the most amazing battles in the history of Bellator."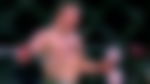 ADVERTISEMENT
Article continues below this ad
Michael 'Iron' Chandler (21-5) is a former Bellator lightweight champion. He dropped the title to Patricio 'Pitbull' Freire at Bellator 221 last May. Soon after, Chandler ended up leaving the organization on winning terms after fighting out his contract. He defeated Sidney Outlaw and Benson Henderson.
The Bellator President noted, "I personally really think he's an amazing human being and a great family man. He's got great values and is a real martial artist. He exemplifies everything I love seeing in an athlete and saw when he represented our brand. … It was, 'OK, we're going to rebuild this 155-pound division. He has some great opportunities. Let's let him go.' At the end of the day, we could have matched it, to be honest. But I just felt like his destiny lies elsewhere."
Michael Chandler to stand in for Khabib vs Gaethje at UFC 254
ADVERTISEMENT
Article continues below this ad
As announced by UFC President Dana White, Michael Chandler's first opportunity in the UFC will be as a stand-in fighter for the highly anticipated lightweight title fight on Fight Island's Flash Forum. 

Chandler is only the replacement fighter for Khabib Nurmagomedov vs Justin Gaethje, but there is no saying who will finally end up entering the cage. The unpredictability of the COVID-19 pandemic and its impact on the sport has seen fighters test positive right before fight night, resulting in them being removed from the card.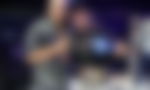 Coker was delighted at the opportunity shown to Chandler. He said, "He's a guy I'm always going to support. I'm going to watch all of his fights. And what does it say about the quality of fighters in Bellator when a guy like Michael Chandler leaves and gets put right into the immediate title shot conversation? Right? It shows you how great these fighters are over here."
ADVERTISEMENT
Article continues below this ad
In Coker's eyes, Michael Chandler's addition to the UFC 254 event even before placing a foot inside the promotion's cage reflects the high quality of Bellator's talent pool. How do you think Chandler will fare in the UFC? 
Read: Michael Chandler Makes a Big Statement on Khabib Nurmagomedov