"Black Fans Too": UFC World Reacts As Hall of Famer Rashad Evans Says He "Brought a Lot of Black Fighters' Into MMA
Published 01/10/2023, 10:50 AM EST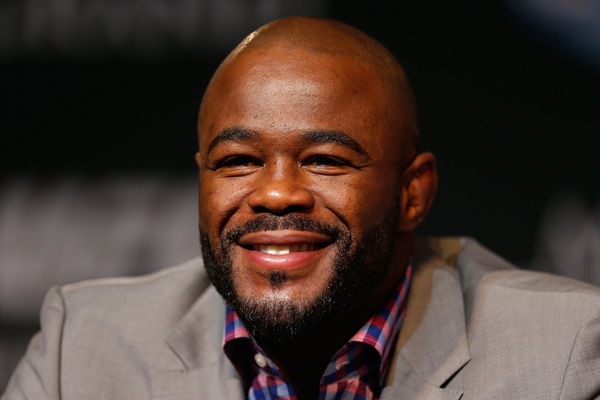 Rashad Evans is indeed an inspiration for young fighters aspiring to compete and showcase their skills in martial arts. The fighter has not only won in the light heavyweight division but also walked the stage to enter the UFC Hall of Fame. However, the reason why he entered the Hall of Fame is nothing short of inspiring. The former champion became the inspiration for the fighters hailing from the African-American community. Without a doubt, it was a proud achievement for the former UFC champion.
The 41-year-old warrior has paved the path for his peers. Unquestionably, the Hall of Famer hasn't stopped contributing to his community. After retiring from the UFC, he has continued coaching and broadcasting gigs to help the next generation of fighters.
ADVERTISEMENT
Article continues below this ad
Fans react to the tweet full of pride
It doesn't come as a surprise when Rashad Evans declared his pride in being one of the role models for his peers. He expressed his immense pride on Twitter as he shared a clip from an interview. The video was captioned, "Inspiring the next generation fills me with a ton of pride."
In the video, Evans was reminded that he was in fact the catalyst for the next generation of fighters in the African American community. Evans responded, "Yeah, 100%. I feel like I brought a lot of black fighters into the game. Like a lot of them tell me, they're like yo, I watched you growing up. And it's like one of those things that just make me proud because it gives me perspective. Man, you know what, no matter how I felt I did about any of those fights, the fact that I was able to go out and inspire these men to go out there and change their lives, that's a ripple effect, man. You know what I'm saying? It's a ripple effect." 
Without a doubt, the MMA fans took over the comments section and expressed themselves. Almost every single fan declared how the fighter inspired them. Furthermore, Ali Abdelaziz, the famed Dagestani manager, also confirmed that what Evans said was factually correct.
Furthermore, Brendan Schaub branded the fighters as "The boys". 
Here is what the MMA fans had to say:
Not just fighters. Black fans too. You and rampage got me into mma

— Mustafa (@KneesInTheWeak1) January 9, 2023
Rashad inspired me and I am quite Caucasian 😂😂 Rashad was my favorite fighter. That Hughes vs Franklin season was great. Back when TUF was TUF 👍🏻

— Pat Bruno (@ThePat_BrunoMMA) January 9, 2023
You played a big part in my health improvements when you recommended haritaki. That stuff really works

— Frankie Stags (@Frankiestags) January 9, 2023
Not just black fighters bro im ur biggest fan.

— Kubilay M. Gülsür (@Kubi39JeanPaul) January 10, 2023
Fuck what a bihh thought. Rashad Evans is my ABSOLUTE favorite MMA fighter EVER.

— WhereIsWarnerJ (@WhereIsWarnerJ) January 9, 2023
Rashad Evans was always grateful to UFC
ADVERTISEMENT
Article continues below this ad
Although Evans debuted in MMA back in 2003, he was inducted into the UFC Hall of Fame in 2019. However, after entering the Hall of Fame, he didn't put down his modesty and respect for the sport. He revealed that being one of the early Black athletes in the UFC, his prime focus was on representing his community. However, he ended up leading his community toward greater heights and respect.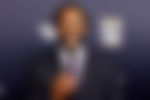 Furthermore, the fighter didn't back off from thanking UFC from the bottom of his heart. He said, "If I can say one thing about the UFC, the organization brought me along the way and it wasn't about race, it wasn't about any of those things. It was just about me being a fighter. That's one of the things I can be grateful for being in the sport of mixed martial arts. It really helped me as a Black athlete transitioning to the professional realm into being that ambassador for my people."
ADVERTISEMENT
Article continues below this ad
Watch This Story: Joe Rogan Asks Dwayne Johnson, Chris Hemsworth & Hugh Jackman to Come Clean on Steroids
The fighter is one of those who will always be respected for their skills and deeds. He not only showed the path to his peers but also set new limits for mixed martial arts to grow and prosper.
Edited By: Yeswanth Praveen