In Light of Liver King Saga, Joe Rogan Reveals Why 'Natural' Bodybuilding Legend Ronnie Coleman Started Doing Steroids
Published 12/04/2022, 9:45 AM EST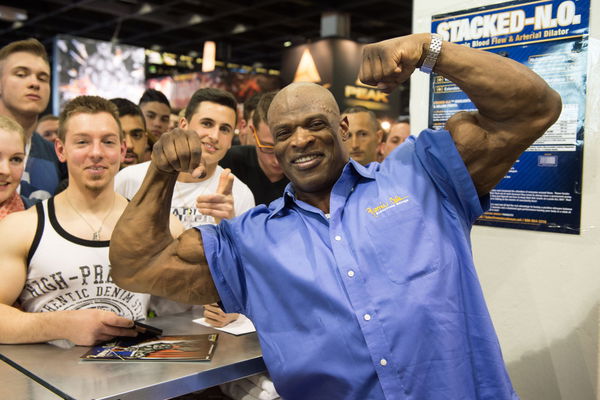 Joe Rogan is undoubtedly one of the most noted figures of the UFC. His podcast, 'The Joe Rogan Experience', has bagged the supreme spot on Spotify's 'Top Podcasts' list multiple times. The famed fitness entrepreneur and YouTuber, Derek, whose channel is named 'More Plates More Dates', joined Rogan on one such episode of 'JRE'. The duo discussed a volley of stuff including the viral 'steroid-use' confession video of the noted internet figure Liver King.
Liver King had lied about attaining his thoroughly jacked-up physique just through regular workouts and 'nine ancestral tenets'. In light of this topic, the duo also discussed that there are individuals who can get physiques comparable to the Liver King naturally. Derek also brought up the name of the legendary 8-time Mr. Olympia-winning bodybuilder, Ronnie Coleman, in this respect.
ADVERTISEMENT
Article continues below this ad
Joe Rogan revealed why even Ronnie Coleman had to go for steroids
Rogan and Derek talked about the physique of Liver King while Derek stated, "You could get there naturally, potentially". Rogan specifically named the class of people who can actually get there naturally. He mentioned, "Hyper-responders, guys with like ridiculous genetics."
Derek probably put out the best example of a "hyper-responder" as he said, "Like Ronnie Coleman natural". Rogan couldn't agree more with Derek as he stated, "Yes. Perfect example".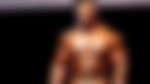 Then, he made the shocking revelation, stating, "Ronnie Coleman natural is super jacked. But, he couldn't compete with the most jacked guys and then he started doing steroids". Rogan's words were quite understandable to the ones having knowledge about the sport.
Bodybuilding is one of the sports on which steroids have taken a deadly toll. Many have fallen prey to the easy and quick way of getting a jacked physique and found themselves in doom. But this trend was so widespread in bodybuilding that Ronnie Coleman had to opt for steroids in order to win over other athletes in competitions.
Rogan and Derek said steroids took their toll on Ronnie Coleman as well
Derek agreed to the point made by Rogan about Coleman's steroid usage. He stated, "Yeah, he just exploded". After starting to use steroids, Coleman's already huge body grew visibly larger with bulkier muscles.
Rogan stated, "But, he is super-asked about it". Ronnie Coleman is probably the most renowned bodybuilder in the world. He has vocalized his opinions against uncontrolled steroid usage in bodybuilding multiple times.
ADVERTISEMENT
Article continues below this ad
Rogan also stated, "He just looks blain up until he was 30 years old. He was natural".
Watch this Story – Joe Rogan: Thug Life moments in UFC
ADVERTISEMENT
Article continues below this ad
Although Coleman had to use steroids to get up to the level of competing, it was clear from Rogan's words that he definitely liked the physique of the 'not-on-steroids' Ronnie Coleman as well. Or should we say he found it better than the 'juiced-up' Coleman?
Edited By: Vineet Nandwana