Brandon Moreno Eyes a Violent End to 'The Last Dance' With Flyweight Champion Deiveson Figueiredo at UFC 283
Published 01/21/2023, 3:45 PM EST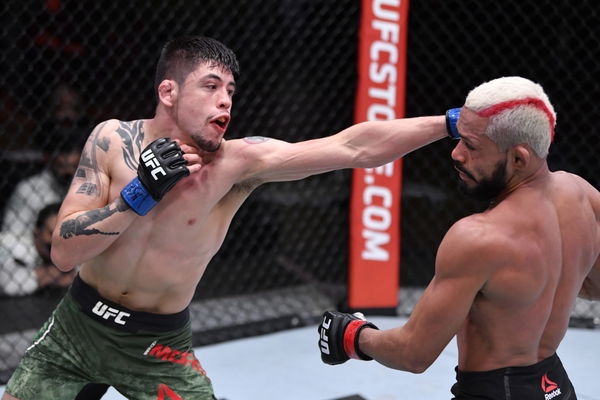 For all the devoted UFC fans, 2023 will certainly be a fantastic year. Great fighters will square off in the octagon during the year. One such match that many are anticipating is the one that will take place at UFC 283 on January 21. Longtime rivals Brandon Moreno and Deiveson Figueiredo will square off in the co-main event of the UFC. 'Deus da Guerra' and 'The Assassin Baby' will square off against one another for the fourth time. This time, the contest will take place at Jeunesse Arena in Rio de Janeiro. But when the rivalry was brought up, 'The Assassin Baby' had a well-thought-out response that revealed how badly he desired to destroy his opponent once and for all.
Brandon Moreno all ready
In an interview with TMZ Sports, Moreno was asked about how he intends to put a stop to the long-running rivalry. To which the Mexican fighter replied, "You know last time when I left the things with the judges.. the decision to the judges they surprised me a little bit. It's fine. I mean I I understood I..understand this, that was a hard and a really close fight.
ADVERTISEMENT
Article continues below this ad
He then added, "But man, yes, so my focus for this fight is to don't go to the judges. I don't want any surprise and I don't want like any question about who is the best one in this division." Moreno made it clear that he was prepping for the final dance. 
He further explained, "So man just need to.. I just need to finish and figure it out. Did it before like you say so I break him. I make you feel like horrible I put him in deep Waters and I need to do that again. uh I'm working for that. I know will be hard because he's preparing himself very good."
ADVERTISEMENT
Article continues below this ad
The longtime rivalry
Anyone can claim that the outcome is quite uncertain given Moreno and Figueiredo's three previous matches. Their first fight is an example of that where an unexpected outcome occurred when they both faced off for the UFC Flyweight Championship title in 2020. Figueiredo lost a point for a groin strike. After five rounds of close combat, the fight ended in a draw. Later, the two engaged in a rematch at UFC 263 in 2021. This time, Moreno made it clear how much he desired victory. He was declared the winner in round three after submitting Figueiredo with a rear naked choke. The Brazilian UFC fighter delivered some of his heaviest blows during the bout.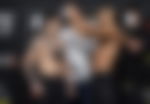 However, when they clashed a third time at UFC 270, the game totally changed. The two had the toughest fight, and they once again proved that it's hard to defeat each other. Following a closely contested bout, the judges declared Figueiredo the winner. Many were shocked by the result because fans thought Moreno had a good chance of winning. Now the two are coming back again, against each other, to set the octagon on fire. However, the audience does not have to wait long to find out who's going to win this time.
ADVERTISEMENT
Article continues below this ad
WATCH THE STORY: Who is Glover Teixeira Fighting for UFC Light Heavyweight Championship at UFC 283?
Edited By: Vineet Nandwana