Brazil's Venum CEO Says He Doesn't Want to Cause Problems for the UFC
Published 04/04/2021, 6:30 AM EDT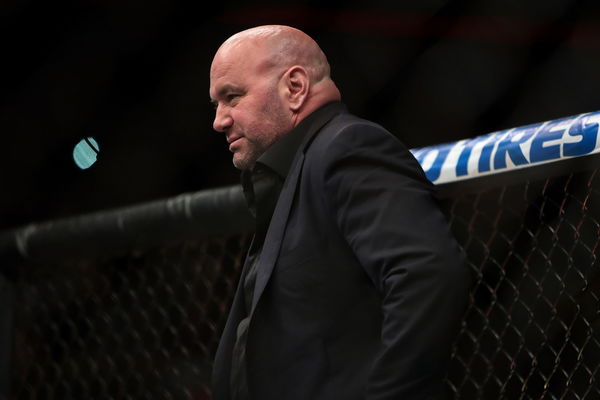 ---
---
The UFC recently announced a new brand deal with Venum. They parted ways with Reebok after quite a long period of time. It's the start of the Venum era, and there are already some complications on the horizon. Furthermore, the complications are related to Venum Brasil.
ADVERTISEMENT
Article continues below this ad
Venum had actually split into two separate companies in 2016. Andre Vieira is the man who owns the other part of Venum, which is actually based solely in Brazil. However, the global operations are still in the control of his former partner, Frank Dupuis.
ADVERTISEMENT
Article continues below this ad
Vieira owning the Brazilian part of the organizations will be an issue for the UFC as there are several great Brazilian fighters in the organization, and UFC holds some events in Brazil as well.
He talked to MMAFighting about his intentions and cleared the air about everything. "I've contacted them, said I was open to negotiations, that I'm not here to be a problem.
"Quite the opposite, I'm here to add and be part of the business, and so far, I haven't gotten any return (call)," Vieira said.
Additionally, Vieira wants to be a part of the deal, and that would be the best-case scenario without any complications. A UFC official told MMAFighting that the promotion is looking into the matter and declined any further comments.
Venum Brasil CEO won't hesitate to escalate matters
However, after all this, Vieira has also said that he won't hesitate to escalate the matter if the UFC doesn't respond. That would be a very bad scenario for everyone involved as the UFC has had a lot of success in Brazil. They would hope for a trouble-free path through this situation.
ADVERTISEMENT
Article continues below this ad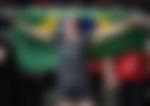 Additionally, as it is the beginning of the deal, a huge controversy could strain and derail the partnership between UFC and Venum.
UFC cannot sell its merchandise in Brazil according to this deal. Furthermore, UFC fighters aren't allowed to wear their gear during events in Brazil.
ADVERTISEMENT
Article continues below this ad
Fans have to wait and watch this situation. No matter how it develops, trust the UFC officials to work through this. Do you think UFC made the right decision by parting ways with Reebok?