Breaking Report: Leaked Chats Reveal Khabib Is Retiring From All Forms of MMA Including Coaching
Published 01/07/2023, 11:27 AM EST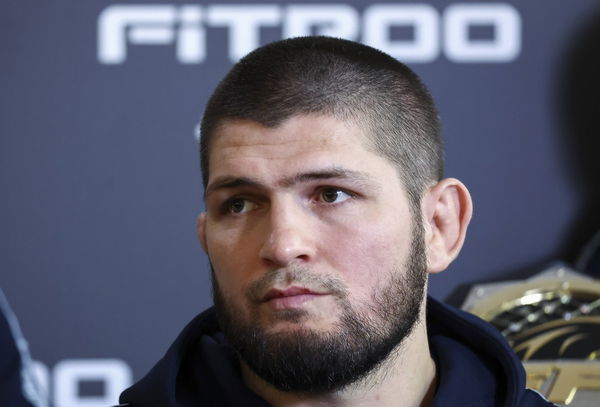 In Breaking news, multiple reports suggest that former UFC Lightweight champion Khabib Nurmagomedov might leave all forms of MMA very soon. Russian MMA pages have shared news regarding Khabib's retirement as a coach and anything related to MMA. The reports gained momentum as screenshots of Khabib's leaked conversations with an unknown individual started doing the rounds of social media.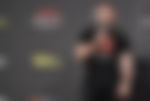 If the news is true it would be a huge shocker for MMA fans considering he is only 34 years old and very new to his coaching career.
ADVERTISEMENT
Article continues below this ad
Leaked messages point to Khabib Nurmgomedov's retirement from coaching
A post by Redfurymma, a Russian MMA page followed by Khabib himself, claimed that as per multiple sources, Khabib might be leaving MMA in all its forms. Although there was no official confirmation from Khabib or his team, a screenshot of a leaked conversation has indicated that it might be true.
In the text conversation, the undefeated Dagestani seemingly retires from the sport while thanking his team. He also wished that his decision would ultimately benefit everyone involved and thanked them for their role in his success.
"I hope my decision will only benefit, I hugged you all tightly. Thank you, you have been a big reason for my success in sports" the text from Khabib read.
What Khabib Nurmgomedov's retirement would mean to the sport
ADVERTISEMENT
Article continues below this ad
The 34-year-old Russian has had a major impact on the sport, not only in Russia but all over the globe. After retiring from the sport undefeated, Khabib went on to take the role of a coach, mentoring current Lightweight champ Islam Makhachev, and Bellator Champ Usman Nurmagomedov among many others.
Watch this story: 5 Times Khabib Nurmagomedov Absolutely Destroyed Conor McGregor at His Own Game of Trash-Talk
He opened up the gates for many Dagestani athletes to follow suit and motivated thousands in remote regions of the world to take up the sport. He currently heads the organization Eagle FC and if news of his retirement is true, we might see a new head of the organization very soon as well.
ADVERTISEMENT
Article continues below this ad
We are yet to get any official confirmation on the news from Khabib or any of his team members. Although the news has picked up momentum, only time will tell if Khabib is genuinely leaving the sport or if they are only rumors.