Brian Ortega's Gruesome Injuries After Suffering a Beatdown at the Hands of Max Holloway
Published 09/11/2021, 2:09 PM EDT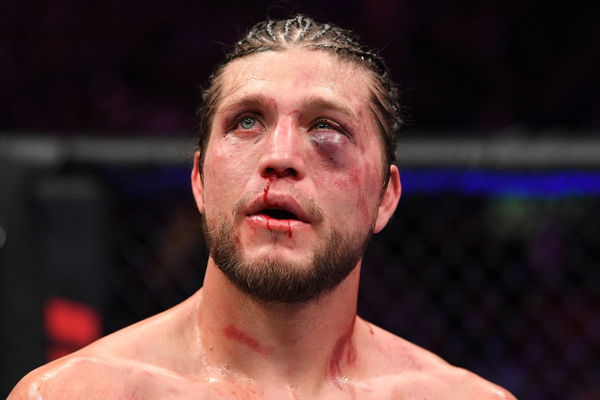 ---
---
On December 8, 2018, the MMA community stood witness to a masterclass performance by Max Holloway at UFC 231. 'Blessed' defended his undisputed title against Brian Ortega who entered the contest as an undefeated phenom ready to secure gold. However, Ortega was in for a rude awakening as he was bombarded from start to finish in what was a lights-out performance.
ADVERTISEMENT
Article continues below this ad
The bout last for four rounds and could have been stopped much sooner by the referee by virtue of the amount of damage being put out. Max Holloway unleased a record-setting number of strikes on Ortega who just refused to be finished. The end product was Brian Ortega looking like he had been involved in a head-on automobile accident.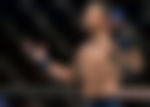 ADVERTISEMENT
Article continues below this ad
How much damage did Brian Ortega sustain at UFC 231?
Per UFC stats.com, Max Holloway threw 570 strikes in his fight against Ortega with 490 of them being significant strikes. He ended up landing 290 significant strikes and if that doesn't relay the magnitude of the beating Ortega took, nothing will. Furthermore, 84% of Max Holloway's strikes were head strikes and thus Ortega's face looked worse for wear after the fight.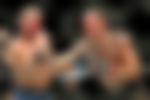 However, the overall injuries weren't as severe as one would have imagined, especially after such a hellacious beat down. 'T-City' took to Instagram after his fight and revealed that he had suffered a broken nose and a broken thumb. The facial damage was accrued in large part due to the swelling under the eye that appeared to be an orbital bone fracture.
ADVERTISEMENT
Article continues below this ad
Ortega explained after the contest that he was willing to die in the cage that night, however, referee Yves Lavine had other plans. Not to mention, Ortega later admitted in the lead-up to his return fight that the Max Holloway fight changed him.
ADVERTISEMENT
Article continues below this ad
Despite that statement, Brian Ortega didn't let the damage absorbed deter him when he finally made a comeback against Chan Sung Jung. The near two-year lay-off wasn't enough to knock him off his game and he is ready for another title shot. Alexander Volkanovski is sure to throw the kitchen sink at him, but Ortega is as tried and tested as they come.
Read this story: List of UFC Fighters Who Are Married to Each Other