"Bruce Lee Changed My Life Completely"- Anderson Silva Says Bruce Lee's Techniques Helped Him Open His Mind
Published 09/13/2021, 2:58 PM EDT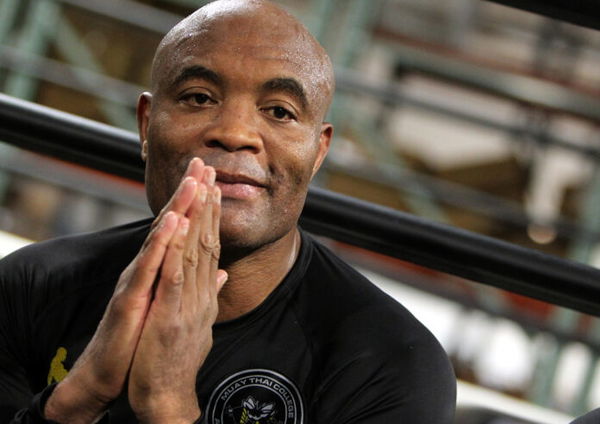 ---
---
Anderson Silva claims his guru, Bruce Lee's technique, helped him open his mind. The Brazilian fighter thinks people need to respect great fighters like Bruce Lee.
ADVERTISEMENT
Article continues below this ad
The former UFC legend was a prominent name in the promotion. After his illustrious UFC career, 'The Spider' has turned his attention towards boxing. However, the 46-year-old believes that it is Bruce Lee who inspired him and changed his life.
In a recent interview, Silva said, "I respect a lot, guru Bruce Lee. And Bruce changed completely my life when I was young for now and I continue to respect him. I trained in Wing Chun for many, many years, and helped me to win my fights. And I'm so happy to be here. I don't like to disrespect nobody especially the legends. And Bruce is a part of my life, and I respect him a lot. And I think this is a big mistake to disrespect the legend and the guru Bruce."
ADVERTISEMENT
Article continues below this ad
He added, "I think people need to respect everybody's lives and in the fight. The world grows up to see these guys, you know. Bruce Lee, Muhammad Ali, Mike Tyson, Evander Holyfield, and the other fighters. And I mean, I'm growing up and learn martial arts and Bruce Lee. Everybody watching Bruce Lee, everybody grows up and sees Bruce Lee and says oh my god one day I'm gonna do the same. And in my side, I continue to learn every single martial art and every single discipline because it helped me to think my mind open for the world and it's no different when I training in Wing Chun, when I training Filipino boxing, when I training Chinese boxing and for me I am happy and I respect."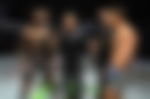 Anderson Silva and His Boxing Career
'The Spider' is one of the greatest UFC fighters to enter the octagon. He has an impressive professional fighting resume under his name. Furthermore, the 34-11 record holder is a skilled finisher with 22 knockout wins under his name.
However, the former UFC champion turned his attention towards boxing after dominating the MMA world and is doing well so far. Silva lost his first-ever boxing match in 1998 against Osmar Luiz Teixeira.
ADVERTISEMENT
Article continues below this ad
After a 16-year hiatus from boxing, he returned in June 2021 and won a split decision over Julio Cesar Chavez, Jr.
Recently, 'The Spider' knocked out former UFC champion Tito Ortiz in the first round of their eight-round bout. This was Silva's fourth career boxing match and his second of 2021. The Brazilian fighter is now 3-1 in his boxing career.
ADVERTISEMENT
Article continues below this ad
Who do you think Anderson Silva will face in his next boxing match? Let us know in the comment section below.