'Bummed Out' Joe Rogan Disappointed With Dana White-Francis Ngannou UFC Controversy: "I Am Mad Because, I Feel Like We Were Deprived Of…"
Published 01/20/2023, 5:22 AM EST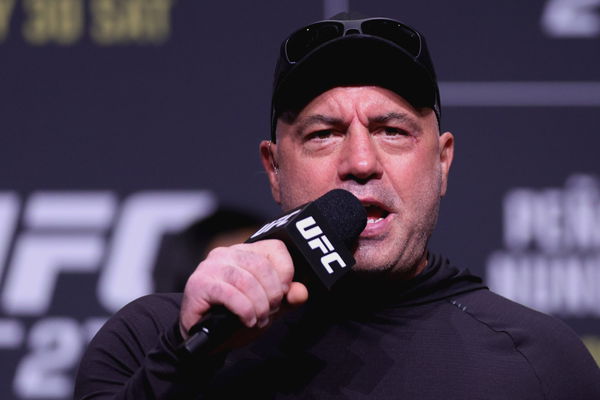 Francis Ngannou's decision to leave the UFC was one of the most unfortunate things that recently happened to the organization. Finally, UFC commentator Joe Rogan shared his perspective on the situation in a candid conversation. Rogan recently expressed his disappointment in #136 of 'JRE MMA Show'. Like numerous other fans, Rogan believes Ngannou's choice to be extremely impulsive. The 55-year-old commentator is known for his frank conversations and brutally honest statements. He states that the decision denied a great match to all the ardent fans of the UFC. He was discussing the likelihood of a match between Francis Ngannou and Jon Jones, two of the best fighters in history.
Joe Rogan on Ngannou's decision
The UFC commentator, as reported by MMA News, said. "I'm so bummed out by this whole thing. I don't like when a champion leaves. I do not like the best guy in the world not being the champion. If Francis wanted to resign, 'Okay, congratulations sir, you had a great career'… I suspect some of it involved wanting to do boxing as well….".
ADVERTISEMENT
Article continues below this ad
During the further conversation, Rogan added, "That's why I'm mad, I'm mad because, I feel like we were deprived of one of the great fights in MMA. One of the most compelling fights in MMA. Doesn't mean I'm not interested in Ciryl Gane vs. Jon Jones, I'm very interested in that fight."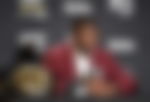 The return of 'The Predator' was eagerly anticipated by UFC fans all around the world. However, it was unexpected that Francis Ngannou would leave the UFC and become a free agent. Many of his fellow fighters responded to his choice, and the majority of them believed it was a terrible one. Rogan also clarified his position on the subject. Like the majority, Rogan finds it difficult to understand that Ngannou won't be competing for the UFC anymore. His conversation on JRE shows this. He said that he was even looking forward to the fight between the two best fighters in heavyweight, Jon Jones, and Francis Ngannou. The UFC President, Dana White, however, has already dashed all expectations by announcing the contest between Jones and Ciryl Gane for UFC 285.
ADVERTISEMENT
Article continues below this ad
'The Predator' into boxing?
Ngannou won his matchup with Ciryl Gane at UFC 270 with a dominant performance. In round five, he decisively defeated Gane and won by a unanimous decision. Additionally, Rogan also thought that this enormous victory was just the beginning. Nobody anticipated that Francis wouldn't return when he took a break following the fight to have knee surgery.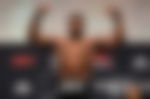 ADVERTISEMENT
Article continues below this ad
Francis went on to say that despite lengthy negotiations with the UFC, nothing was resolved. He claimed the UFC was not willing to grant him the freedom he desired. Like Rogan, many people even question Ngannou's decision to switch to boxing. He has openly expressed a desire to square off against Tyson Fury. However, only time will tell whether 'The Predator' made the correct decision to leave the UFC.
WATCH THE STORY: List of Jon Jones UFC Returns That will Shock You!