"Caitlyn Jenner Could Still Pee Standing Up" – Conor McGregor Beef Sees Former Olympic Champion Tossed in the Middle
Published 01/25/2023, 7:30 AM EST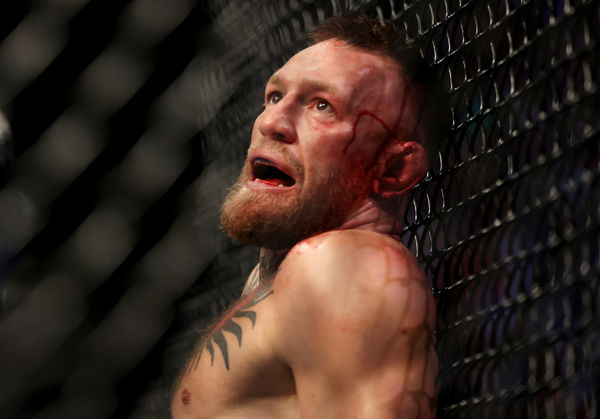 Conor McGregor getting into spats with someone is rarely news anymore. The controversial Irishman has a reputation for getting into spats with people owing to his hair-trigger temper. The brash superstar also has a penchant for going after people in his tweet-and-delete games. Now one of his opponents from a previous Twitter spat has fired shots at McGregor. In doing so, he has also dragged a former Olympic champion into the middle.
UFC middleweight Kelvin Gastelum has gone after Conor McGregor with a recent tweet. The pair had gotten into a Twitter spat earlier this month after Gastelum pulled out of his fight at UFC Vegas 67 after a nasty injury.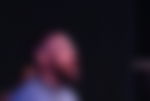 Shortly after his withdrawal from the main event, Gastelum shared an image of his injury on social media. In the image, he had a missing tooth. However, the blister on his face caught more attention. McGregor responded to this image without mincing words. He accused Gastelum of having a staph infection and asked him to improve his hygiene standards.
ADVERTISEMENT
Article continues below this ad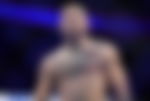 Gastelum came back at McGregor with his own comebacks but faced a backlash from the fans as they agreed with McGregor. Now, almost two weeks after the incident, Gastelum has picked a fight with McGregor again, taking a dig at his recent out-of-form run.
Kelvin Gastelum's dig at Conor McGregor
In his recent tweet, Gastelum wrote, "The last time @TheNotoriousMMA won a fight Caitlyn Jenner could still pee standing up." Gastelum used the Olympic champion's name to take a jibe at McGregor for not having won a fight in a while.
Caitlyn Jenner, previously Bruce Jenner, won gold at the 1976 Summer Olympics in the men's decathlon event. In 2015, Jenner changed her name from Bruce to Caitlyn, marking the beginning of her transition. In 2017, Caitlyn Jenner confirmed having undergone sex reassignment surgeries.
Therefore, Gastelum's joke might be inaccurate. McGregor's last win in the UFC came in 2020. At UFC 246, the Irishman dismantled veteran Donald Cerrone in a mere 40 seconds to mark his return to the octagon. This was his first fight after losing the grudge match to Khabib Nurmagomedov at UFC 229.
ADVERTISEMENT
Article continues below this ad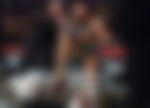 However, following UFC 246, McGregor lost two successive bouts to Dustin Poirier, fracturing his leg in the second one. This led many to doubt the Irishman's competence in the cage.
Although the leg break sidelined him for nearly two years, he looks to have recovered completely. His head coach John Kavanagh recently stated McGregor will most likely return in 2023.
ADVERTISEMENT
Article continues below this ad
Watch This Story– Five times Conor McGregor and Jose Aldo showed they are best friends
What are your thoughts on Gastelum's jibe at McGregor? Do you think McGregor can snap out of his losing streak if he returns? Let us know in the comments below.