Canadian UFC Legend Georges St-Pierre Joins Joe Rogan in His Criticism of Justin Trudeau
Published 05/10/2022, 10:29 AM EDT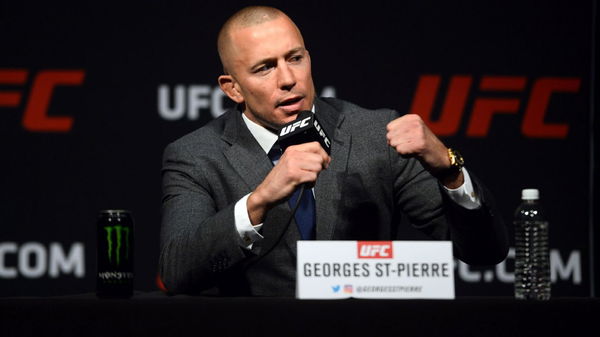 Georges St-Pierre recently appeared on the 'PBD Podcast' where he spoke about Canadian Prime Minister Justin Trudeau. The former UFC fighter openly criticized Trudeau after Joe Rogan.
ADVERTISEMENT
Article continues below this ad
He said, "For me, I've been traveling and it's, I always felt bad when I go home and everything is closed, the business are closed and I think there were more conservative in the way that they wanted to protect people but I don't think if it was, I don't know if it was the right choice, you know what I mean?"
ADVERTISEMENT
Article continues below this ad
"Because I see, I don't have this that's sick in front of me but I see the world around me, and from what I've seen, what I can judge is the like people here business-wise, they're more happy than they are back home during the during the pandemic. You know, I see more happiness here. Maybe it's because I don't live here but I come very often than back home…"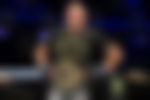 His comments come after UFC commentator Joe Rogan criticized Trudeau for utilizing the Emergencies Act in order to stop freedom convoy protests and freeze the assets of those who support it. As reported, Rogan said (h/t True North), "People like to control people. It doesn't matter if they're Russian, or Chinese, or American."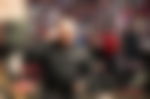 "Take a look at what's going on in Canada. They froze the assets of all those people who contributed to the truckers who were trying to protest. What are they doing? They froze the assets. They froze people's assets. I don't know if they released them."
Joe Rogan questions the exercise of power
ADVERTISEMENT
Article continues below this ad
Rogan further criticized the government and their action. He felt they already have enough power. He didn't like the Emergencies Act was used to crush the protests.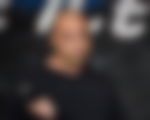 As per 'True North', Joe Rogan is the only international figure to have openly condemned the way Trudeau handled the situation. As per the article, Canada's Prime Minister invoked the act on February 14 and revoked the powers on February 23.
ADVERTISEMENT
Article continues below this ad
Watch this story: 5 Potential Opponents For Michael Chandler After A Devastating Knockout Win Over Tony Ferguson
With Canadian 'GSP' having spoken about it and even Rogan commenting on it, it would be interesting to see if any other well-known personality talks about it. What do you think? Let us know in the comments.