Chael Sonnen Questions Khabib Nurmagomedov's Two Meetings with Dana White
Published 01/05/2021, 6:31 AM EST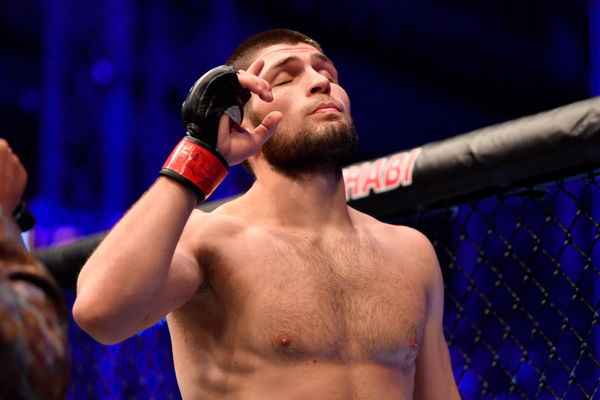 ---
---
Former UFC fighter Chael Sonnen spoke out on his YouTube channel and did a deep dive into Khabib Nurmagomedov's retirement. 'The Eagle' walked away from the sport following his dominant submission win at UFC 254 against Justin Gaethje. Ever since he walked away, fans have been pining to see him return to action to complete his initial 30-0 target.
ADVERTISEMENT
Article continues below this ad
The perennial analyst in Chael Sonnen couldn't help but breakdown every facet of Khabib's departure from MMA that have become talking points. Chiefly, he had plenty to say about the fact that UFC President Dana White has set up meetings with Khabib. It's no surprise that White has been championing a return to form for Khabib ever since he laid down his gloves in the cage.
Chael Sonnen explores Khabib Nurmagomedov's motives to make a comeback
ADVERTISEMENT
Article continues below this ad
The general consensus around Khabib's retirement is the fact that he might return, seeing as he promised his father a 30-0 record. Nurmagomedov is just one win away from reaching that goal, and it seems like the right fight will pull him back. Furthermore, Sonnen believes that Dana White scheduling two meetings with Khabib means he has something up his sleeve.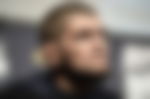 "It was stated that Khabib will be meeting with Dana in Abu Dhabi this month. He then has another meeting set up for dinner with Dana in Las Vegas later. Now, why would you possibly have two meetings? I mean that's a very fair question for me.
"Dana's gonna plan to go in and close whatever deal as quickly as he can close the deal. But he's set up two different meetings in two different continents at two different times which identifies I'm not get anything fully accomplished on the first one. I'm gonna start to butter the bread and then I'll meet you at my home turf for dinner later."
Khabib Nurmagomedov vs Georges St-Pierre: Does it happen?
Chael Sonnen couldn't help but inject talks of Khabib vs GSP being the fight Dana is trying to make. Moreover, it's a likely outcome given the fact that it'll be a huge legacy fight for both men. Sonnen remained puzzled throughout his deep dive as to why there are two meetings set up to discuss Nurmagomedov's future.
ADVERTISEMENT
Article continues below this ad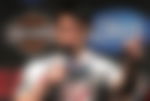 "You then have this Georges St Pierre talk. You have this damn Georges St-Pierre talk that just won't go away. I can't quit talking about it either, that's the fight. And why that fight makes no sense, there may be no other fight that makes more sense…that's the fight.
"He [Khabib] has agreed to the meeting. In fact, he's agreed to two. Why are there two meetings? Now that I've brought that to your attention, are you guys with me? Who sets up two meetings?"
ADVERTISEMENT
Article continues below this ad
No matter where he goes from here on out, Khabib Nurmagomedov's legacy in MMA will remain intact with a 29-0 record. In saying that, no fight would be as big as Nurmagomedov vs St-Pierre and it's a fight that fans want to see.