Chael Sonnen Scrutinizes Khabib Nurmagomedov's Prediction for Conor McGregor vs Dustin Poirier 3
Published 07/03/2021, 3:03 PM EDT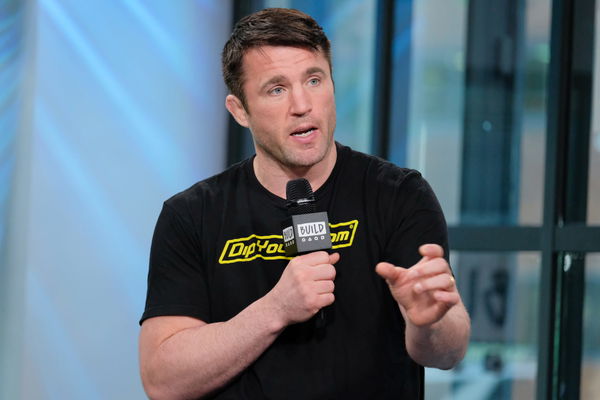 ---
---
Khabib Nurmagomedov made a prediction for the upcoming Conor McGregor vs Dustin Poirier contest. He believes if the fight ends early, McGregor takes it. However, the longer the contest goes, Poirier will start to take over. Chael Sonnen gave his take on 'The Eagle's prediction.
ADVERTISEMENT
Article continues below this ad
Sonnen, who always predicts any upcoming big fights, scrutinized Nurmagomedov's judgments. 'The Bad Guy' is someone who only believes in historical facts. So it's only fitting he made predictions for this contest based on fact only.
ADVERTISEMENT
Article continues below this ad
Sonnen believes that McGregor has one of the greatest left hands in the game. The Irish fighter's length, precision, and power make it even more difficult for his opponents to endure the shot.
Chael Sonnen gives his view on Khabib Nurmagomedov's prediction
Sonnen believes McGregor has proved his ability to adapt and learn from his losses. This has helped him come up with a more efficient game plan in the rematches.
"Khabib was weighing in on Connor versus Poirier. And Khabib said, if it ends in the first round, Connor wins. Anything beyond the first round favors Poirier," said Sonnen.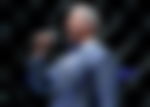 "I love debates, before fights, I feel talking about it and trying to guess is why I like to go out and watch the fight to see if I'm right, or the person that I was debating was right. Some people bet on fights because it makes it more interesting. That's my form of betting on a fight. I'm betting what's going to happen, I'm betting knowledge," he emphasized.
ADVERTISEMENT
Article continues below this ad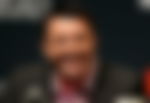 "And when I have these debates, and you share your opinion, for me to enjoy that conversation and to respect your analysis, you must base it on some kind of historical data. You must or you lose me. That's not some rule. That's Chael's rule. Right? I need some kind of historical data."
"Khabib is very founded, accurately, that the faster fights go the better it is for McGregor. However, this one is a little bit more complicated. Does Conor McGregor have a left hand from hell? Precision, length, speed, power? Yes, he does. Can Conor end your night early with that left hand? Yes, he can," he said further.
ADVERTISEMENT
Article continues below this ad
It remains to be seen how their predictions play out as all eyes will be focused on the octagon on July 10. What do you think? Who will win? Conor McGregor or Dustin Poirier?