'There Are Always Going to Be Haters'- 'The Korean Zombie' Slams His Critics
Published 07/05/2021, 11:42 PM EDT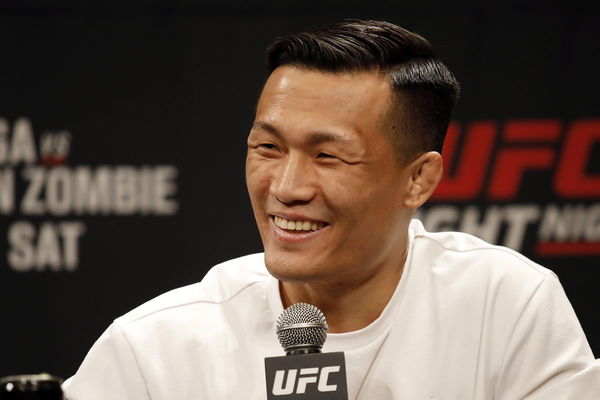 ---
---
Chan Sung Jung, popularly known as 'The Korean Zombie,' is arguably the most famous UFC fighter from South Korea. Jung arrived from WEC and entered the UFC roster in 2011. After fighting for over 14 years, he earned a lot of support from MMA fans across the world. But it's a fact that no matter how good you perform, the critics will always find a way to appear.
ADVERTISEMENT
Article continues below this ad
In a recent reaction video for his fight against Dan Ige, 'The Korean Zombie' went through the comments section of the video. The comments appeared both positive and negative.
Jung went through some of the negative comments and said, "I realized no matter how hard I fight, there will always be people that continue to hate. "It doesn't matter what I do. Win or lose, there are always going to be haters."
ADVERTISEMENT
Article continues below this ad
Chan Sung Jung continued, "I'm no longer going to work hard for them since they'll never change their opinions about me, but instead, I'm going to continue working hard for the people who actually support me."
Now, 'Zombie' is certain that he would never try to impress his haters. And he will only work hard for his fans and supporters who believe in his abilities.
What Chan Sung Jung realized after the fight with Dan Ige
'The Korean Zombie' is considered a gentleman both inside and outside the Octagon. Unlike other trash-talking fighters, Jung never took the shortcut to sell his fights.
He believes in his in-ring abilities to do the selling for him. The Korean has played a part in tons of MMA classics, but there was something special that he realized after the five-round battle with Dan Ige.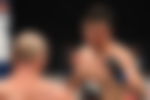 Jung said, "It really doesn't matter who's fighting who, everyone loves a winner. And if there is a winner, that must mean that there is someone who lost as well. I am amazed by everyone in the UFC, but not everyone might see it the way that I do. Yes, winning is a big deal, but it would mean a lot if you could support the fighters who did not get a chance to win."
ADVERTISEMENT
Article continues below this ad
Are you a Zombie supporter? If yes, let us know in the comment section below.
ADVERTISEMENT
Article continues below this ad