Charles Oliveira Net Worth: Does He Still Live in a Slum After Earning Millions?
Published 12/06/2021, 2:00 PM EST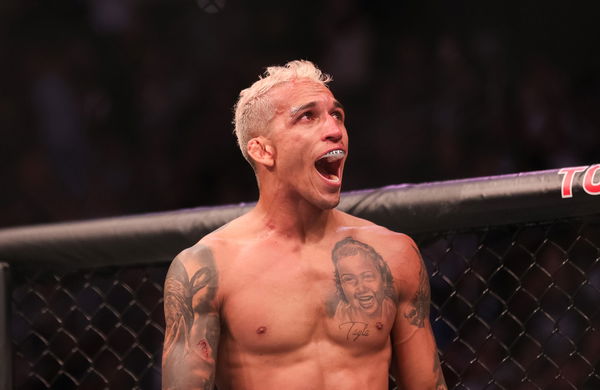 Charles Oliveira is one of the most underrated champions of all time. Oliveira is without a doubt one of the finest fighters in the lightweight division. The Brazilian is currently on a 9 fight winning streak. Oliveira has dominated some prominent fighters in the promotion throughout his win streak. Some of these names include Michael Chandler, Tony Ferguson, and Kevin Lee. 
ADVERTISEMENT
Article continues below this ad
Ever since ' Do Bronx' made his UFC debut back in 2010, he's been through a few ups and downs on his way to the top. Before his UFC debut, Oliveira used to compete professionally in local Brazilian promotions.
ADVERTISEMENT
Article continues below this ad
Charles Oliveira: Background
"Do Bronx" grew up in a very poor family in São Paulo, Brazil. His journey began in the favelas of Vicente de Carvalho in Guaruja. Favelas is another name for slums. This is where Oliveira allegedly got his nickname from.
While growing up, he struggled to make ends meet. To earn money for his family, Oliveira used to help his mother sell cheese salads on the streets. He was also a part of the labor force of Brazil. His mother worked as a cleaner as well.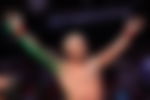 Oliveria was first introduced to Jiu-Jitsu through a friend he had in his neighborhood. His friend's father, who he considered an uncle, helped him work out a deal so that he could train on a scholarship basis. Olivera attributes his success to him. However, he wasn't around to witness Charles' success, as he was shot dead about 2 years after he got Oliveira into BJJ.
Charles Oliveira's Net worth
ADVERTISEMENT
Article continues below this ad
According to Tapology, Charles Oliveira has estimated career earnings of $1,122,600. He has an estimated net worth of about $2 million. From having almost nothing, Oliveira really worked his way up to the top. His rags to riches story is an inspiration to millions around the world.
Does Charles Oliveira still live in the slums?
Oliveria is one of the few fighters who regularly gives back to the community he grew up in. Olivera is heavily involved in charity. Even though Oliveira is a millionaire, he is still true to his Brazilian routes. "I still live in Vicente de Carvalho," Oliveira said in an interview to ESPN Brasil. "I live in a different place, a little better house. I always try to seek improvements for us, but I live within the community," he added.
ADVERTISEMENT
Article continues below this ad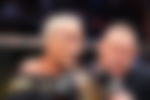 "I think we have to be where we feel good. You have to be with who you feel good with, no matter who you are, how much [money] you are going to have, who you are going to be. I know where I came from and I know where I want to go, but it is not because I want to go far that I have to get away from my origins," said the UFC champion. He is a true Brazilian hero and is staying in his hometown because he is comfortable there.