'Check the Leg Kick and Wrestle'- Demetrious Johnson Gives Conor McGregor Advice to Beat Dustin Poirier in Rematch
Published 03/20/2021, 3:27 PM EDT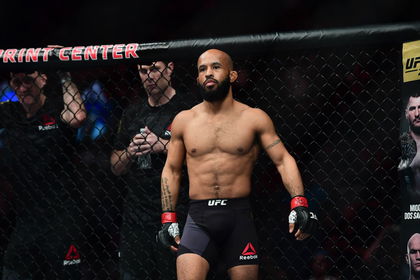 ---
---
Former UFC Flyweight Champion and the current ONE Flyweight World Grand Prix Champion, Demetrious Johnson, is one of the greatest martial artists on the planet. However, he is also incredibly insightful as an MMA analyst.
ADVERTISEMENT
Article continues below this ad
While in conversation with Helen Yee, Johnson talked about some major fights in the UFC. He offered his two cents on Jon Jones' move up to heavyweight, Cory Sandhagen, and the trilogy fight between Conor McGregor and Dustin Poirier.
ADVERTISEMENT
Article continues below this ad
Helen asked DJ who would have the upper hand in the fight. "I feel like Dustin has been through a lot of wars. I think he's been battle-tested.
"Conor hasn't been as active, and in this game, the more active you are, the better you're going to be, better off," he answered.
He talked about the first fight and how Conor blitzed past Poirier. The second fight was going in a similar manner, but Dustin brought it back with his incredibly strong leg kicks.
He also talked about their mentality and said that Conor's mindset would decide the outcome of this fight. "It all depends (on) how Conor approaches this fight.
"Is he going to work on all aspects of mixed martial arts and not worry about striking, or is he going to be fluid like the first time? It all depends on who shows up," he said.
Demetrious Johnson dismisses a weight disparity between Conor McGregor and Dustin Poirier and talks strategy
Helen then asked him about the popular conception that weight played a factor in the fight, but Johnson quickly dismissed this notion. He admitted that while Dustin looked like he had the bigger back; they were the same size.
He didn't stop there and went on to advise McGregor on his strategy. Johnson brought up the fact that Conor looked like he slows down in the latter rounds, while on the other hand, Poirier gets better as the fight goes on.
ADVERTISEMENT
Article continues below this ad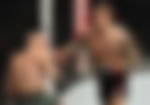 He asked Conor to take full advantage of his speed and said, "He's faster than Dustin. He was landing those shots, one of those clean shots, so he's gotta do that for 5 rounds straight now. Check the leg kick and wrestle. Just go out there and compete."
Do you think Conor McGregor has what it takes to beat this version of Dustin Poirier?
ADVERTISEMENT
Article continues below this ad