"Chris Rock & Will Smith, Regular Humans vs Woke Humans"- Fans React to Joe Rogan's Post on His Famous Pet Dog Marshall
Published 03/31/2022, 1:00 PM EDT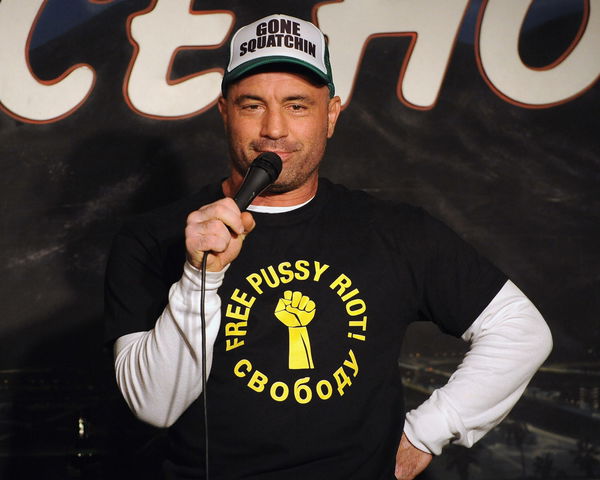 Joe Rogan is one of the most renowned entities in the MMA community. He made his name through commentating on UFC fights, presenting pay-per-view events, and through his own hit podcast on Spotify. Apart from fans, Rogan has also earned a luxurious living out of his various ventures.
ADVERTISEMENT
Article continues below this ad
Social media platforms are filled with Joe Rogan-inspired memes and clips from his podcasts. As a result, he has become a known figure outside the sport as well. Recently, a new cryptocurrency came into the market named after Rogan's pet golden retriever dog called Marshall Rogan Inu.
ADVERTISEMENT
Article continues below this ad
Rogan is a fun-loving guy, and he loves to engage with his followers on social media, exchanging thoughts, memes, and knowledge.
Rogan uploaded a picture of his dog, Marshall Rogan, on his Instagram account, standing beside a lifeless werewolf from an FX studio. It was a funny picture as Marshall Rogan sat there like a good pet, smiling and posing for the picture. On the other hand, the werewolf model looks as if he's after someone's life.
 

View this post on Instagram

 
He tagged his dog's account as well and captioned the image "@marshallmaerogan met the new studio werewolf from @mageefx. Let the memes begin!"
As Joe Rogan expected, there was a flurry of meme captions in his replies shared by his creative followers. Here are some of the hilarious replies he received:
s197thebrat– "Regular humans vs woke humans 🤣"
mrnikswami– "Chris Rock and Will Smith"
emiliandefalco– "Joke Vs Reaction"
martinlamoza– "You vs the guy she told you not to worry about."
joelrea- "With and without a Snickers.🍫"
Also Read- Why is Joe Rogan so important to the UFC?
Joe Rogan criticizes Jorge Masvidal for attacking Colby Covington
Joe Rogan's podcast, the Joe Rogan Experience, is one of the major platforms for fans to get inside information on the UFC. Rogan and his guests discuss a wide range of topics on the show.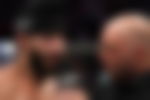 Apart from discussing social, political, and news topics, they also chime in on the latest happenings in and around the UFC. On a recent podcast, host Joe Rogan and his guest Josh Barnett commented on the latest Jorge Masvidal-Colby Covington controversy.
ADVERTISEMENT
Article continues below this ad
Masvidal surprised his nemesis by attacking him while he was at a steak restaurant. 'Gamebred' ended up knocking a tooth out of Covington's mouth and got arrested for the same.
Rogan had only one piece of advice for Masvidal. He said, "If you want to fight someone, and you fight someone, and you lose, I feel like, at a certain point in time, you gotta accept what happened."
ADVERTISEMENT
Article continues below this ad
WATCH THIS STORY: Best of Joe Rogan's scathing attack on Will Smith's foolish impulse at the Oscar
How did you like Joe Rogan's latest Instagram picture of his dog, Marshall Rogan? Let us know in the comments section.