Coach Details the Value of Alex Pereira Rematch for Israel Adesanya: "Some Deep-Seated Need to Go and Like Beat Up Pereira"
Published 06/01/2022, 11:30 AM EDT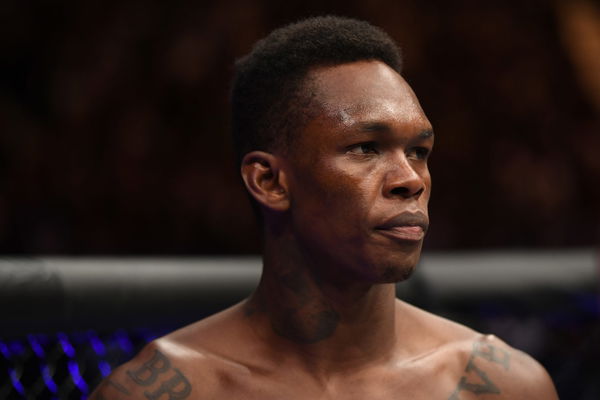 Israel Adesanya is a very dominant champion. The ferocious fighter has been undefeated in the UFC middleweight division since his debut in the UFC octagon. While Adesanya remains undefeated, fans believe that his undefeated streak may end if he is to face Alex Pereira. The fighter from Brazil holds victories over Adesanya and fans are eager to see a rematch in MMA rules. Recently, in an interview, Adesanya's coach, Eugene Bareman, spoke about the same.
ADVERTISEMENT
Article continues below this ad
Bareman, in his interview, said, "For me, Na, …… I wasn't involved in the fight, so I don't really have some deep-seated need to go and like beat up Pereira because we lost. We had a natural career, and we lost fair and square."
ADVERTISEMENT
Article continues below this ad
He added, "In those matches, that's the life of a fighter. So I don't have a deep-seated like need to go and fight Pereira and get revenge if that's what you are saying. Maybe Israel does, but that's a question for him. I don't think he does. I don't think it concerns him at all."
"I think Pereira is just another fighter trying to make his way to the champion, who's beat the champion in a completely different sport. I just don't think Israel even thinks about it. I definitely don't"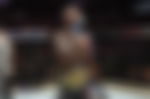 While Adesanya's coach denies any interest in the rematch, this fight is something the fans want to see. Especially because of the two losses Adesanya suffered against Alex Pereira.
Israel Adesanya's record against Alex Pereira
Even the most dominant champions in the world have a rough patch. Not only do they lose, but they may lose to the same person twice. Such has been the case with Israel Adesanya.
Adesanya first faced Alex Pereira at Glory of Heroes 1 in China. Adesanya lost this fight via decision, and this marked the first loss of his kickboxing career. However, what grabbed the eye of everyone was Adesanya's last fight in kickboxing before transitioning into MMA.
ADVERTISEMENT
Article continues below this ad
In his last kickboxing fight, Israel Adesanya faced Alex Pereira in a rematch at Glory of Heroes 7 which took place in Brazil. This fight did not go well for Adesanya as he got knocked out with a short left hook in round 3.
Both Pereira and Adesanya share a brief history. While Pereira will look to replicate what he did to Adesanya in kickboxing, the current UFC middleweight champion Israel Adesanya will look to seek his revenge by putting a stop to Alex Pereira's undefeated run in MMA.
Watch This Story: Conor McGregor's Super Human Transformation After the Horrific Injury at UFC 264
ADVERTISEMENT
Article continues below this ad
Comment down below and let us know if you would like to see a rematch between Israel Adesanya and Alex Pereira in the UFC.