Cody Garbrandt Says He Will KO Jose Aldo in the Early Rounds
Published 01/28/2021, 7:32 AM EST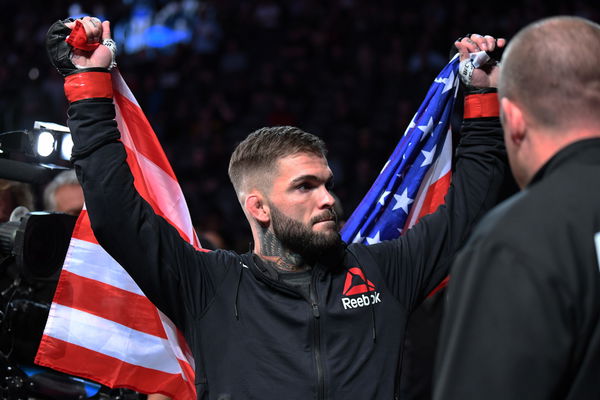 ---
---
Cody Garbrandt spoke to MMAFighting and laid out his vision for making a huge splash in the new calendar year. 'No Love' who hasn't fought since UFC 250 has his sights set on a massive bout against Jose Aldo. The former featherweight champion, who has moved down in weight, competed for the vacant 135-pound title against Petr Yan, but came up short.
ADVERTISEMENT
Article continues below this ad
Despite the unsuccessful attempt to capture another world title, Aldo came as a major threat to pick up the win. Not to mention, he still possesses significant name value, even though he's suffered some unfortunate losses. MMA fans and pundits still debate his place as the GOAT of the lower weight classes, by virtue of the strength of schedule he's maintained.
Cody Garbrandt sets his scope on Jose Aldo
ADVERTISEMENT
Article continues below this ad
The former bantamweight champion in Cody Garbrandt was to fight Deiveson Figueiredo at UFC 255 before suffering several maladies. The hiatus wasn't enough to deter his spirit, and he's got lofty goals to scalp more championships. Garbrandt's demeanor was focused and concise as he ran down his feelings about making a comeback.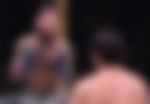 "For me, it's risk vs reward, it's a high-risk, big reward, and that's what I'm all about. I wanna have those fights that scare you. I wanna have those fights that get you motivated, to train hard and be focused from the start of camp to the end of the fight. Till the last bell sounds or till your hands is raised, in the simplest form, no disrespect, no sh*t-talking.
ADVERTISEMENT
Article continues below this ad
"I truly believe I'm confident, I'll knock him out early, but I do want a five-round fight to see if he's battle-tested enough to go five rounds so I can push the pace and drown him in there. But I know I'll knock him out. I've seen it, I've visualized it, and that's what I'm locked on. My eyes are locked on Jose Aldo."
Garbrandt's laser focus outlook on the fight-game can potentially be very dangerous for all who will step into his wake. He's a very marketable former champion, and the UFC will give him opportunities so long as the wins come in. Moreover, if his last KO win was any indication, an Aldo match-up next could be massive for his career trajectory.
ADVERTISEMENT
Article continues below this ad