"Cody Is the Best 135 Pounder the World Has Ever Seen" – Chael Sonnen Backs Cody Garbrandt During a Horrid Time in His Career
Published 01/06/2022, 6:05 AM EST

Follow Us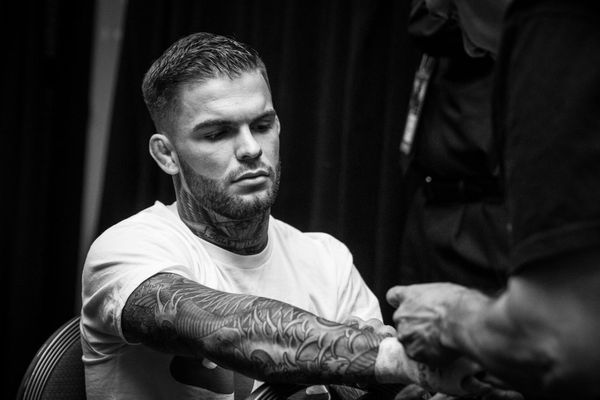 UFC fighter Cody Garbrandt seems to be experiencing a rough patch in his career. Since his title win, he has won just one fight and lost five bouts. Getting knocked out four times in the five fights seems to have diminished his reputation as a great fighter.
At UFC 207, Cody Garbrandt beat Dominick Cruz to become the bantamweight champion. Unfortunately, he lost his title during his first title defense against TJ Dillashaw. That's where his career became turbulent, leading to calls for him to hang his gloves.
ADVERTISEMENT
Article continues below this ad
While 'No Love' is going through a few career lows, he plans to continue fighting. According to him, a fight against O'Malley is 'looming'. However, many fans slammed him for challenging a fighter who is on a hot streak and isn't in his weight class.
In the wake of Garbrandt receiving criticism, Sonnen backed him up and had a few important arguments to highlight. He said, "Cody Garbrandt came out in a interview and said something I found confusing. He said that he felt great at 125lbs but that a fight with Sean O'Malley was looming. That's tough. I read that thing and then I read it a third time. You're 125, Sean is 135, these two things don't go together."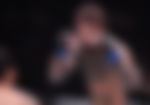 "Now my problem with Cody Garbrandt…Look, I believe Cody is the best 135 pounder the world has ever seen. You want to give me a hard time about that go ahead. I believe the Cody Garbrandt that beat Dominick Cruz can beat any man that can tip the scale at a 135lbs."
Sonnen further said, "He's desperately trying to recapture something. Let's get behind that. Let's not give Cody a hard time." (h/t BJPENN)
Chael Sonnen says Cody Garbrandt has the X-Factor
Sonnen further called Cody Garbrandt a 'star' and said that the fighter has the 'x-factor'. According to the retired MMA fighter, Garbrandt is interesting to watch and does not deserve to be criticized just because he wants to keep on fighting.
ADVERTISEMENT
Article continues below this ad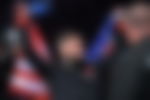 Sonnen's perspective is an interesting one because before the fighter hit the rough patch, he had never lost a single MMA bout. Hence, Garbrandt, being expected to retire, seems harsh.
Watch this story: Conor McGregor, Cody Garbrandt, and Other UFC Fighters Who Had a Bad 2021
ADVERTISEMENT
Article continues below this ad
Now that 'No Love' is competing at 125 pounds, fans would be curious to see whom he faces. Further, a bout with Sean O'Malley would be a great crowd-puller. Unfortunately, it doesn't seem likely unless he moves back up to bantamweight.
Whom do you think Garbrandt should fight next? Let us know in the comments below.