Colby Covington Accuses Dustin Poirier of Lying About the Foundation-Says It's a 'Tax Write Off'
Published 05/29/2021, 8:54 AM EDT
---
---
Colby Covington and Dustin Poirier were teammates at the famous American Top Team gym in Florida. However, over time, their relationship has taken a dip. Covington is no longer an ATT member. The outspoken welterweight now never misses a chance to take a shot at his former teammates, including 'The Diamond'.
ADVERTISEMENT
Article continues below this ad
Poirier does some charity work along with his wife Jolie in The Good Fight Foundation. He has earned plaudits from MMA fans for his work. However, 'Chaos' is not impressed at all. According to him, it's all just a gimmick from Poirier to fool the masses.
ADVERTISEMENT
Article continues below this ad
"And Dustin Soirier, Dustin doofus Soirier, because he's a soy boy. That's why I say sorrier, because he's a soy boy. The guy's a complete clown. He's claimed to 'Oh, I'm doing this. This good fight foundation. It's for the people. I'm trying to get back.' No, it's not. You told me when we're at ATT, you did that foundation because it's a tax write-off for your business in the UFC," said Covington.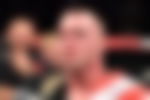 "So if you wouldn't be so fake to the people and lie to the people about why he's doing things that I would be cool with him and I'd be like, you know, I respect the guy. The guy's not everything he says he claims to be this father figure, this nice guy. No, he's not," he further added.
Colby Covington says Dustin Poirier is not a nice guy in real life
Covington also trashed Poirier's activities in the gym and said he doesn't respect his fans. 'Chaos' believes he grants his fans' requests all the time, unlike Poirier.
"There's people that walk at the gym will be like, Hey, I got a picture doesn't go look and be like, Nah, he's walking a walk straight by like, what kind of fighter is that? Like? I always thought for people to take pictures if they want to, you know, take a picture of me. Always respect the fans that pay their hard earned money to watch this fight," Covington added.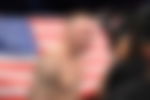 The beef between Covington and Poirier has been going on for a considerable amount of time now. It remains to be seen how 'The Diamond' reacts to Covington's comments about his charitable foundation.
ADVERTISEMENT
Article continues below this ad
This latest rant has shown that their feud is not done by any means. What is your take on Colby Covington's words?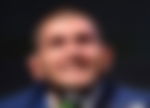 ADVERTISEMENT
Article continues below this ad