"Colby Covington Don't Slap Me" – Joe Rogan's Past Beef With UFC Star Courtesy of Jon Jones
Published 05/10/2022, 12:15 PM EDT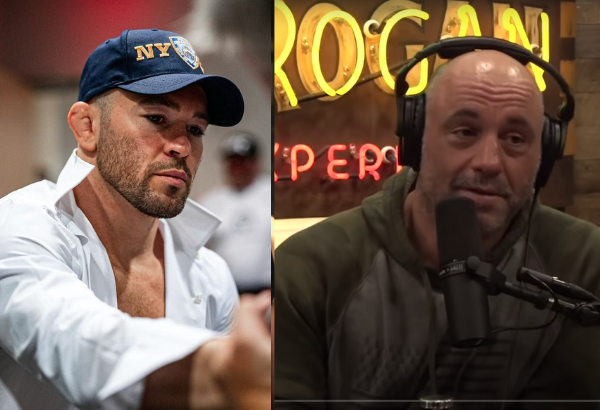 Popular color commentator and UFC icon Joe Rogan is a beloved figure in the mixed martial arts community. On top of being a veteran comedian, Rogan also practices various martial arts and has obtained black belts in various disciplines. Granted, these feats can aid him in dealing with everyday situations, but against an elite UFC fighter is a whole another ball game.
ADVERTISEMENT
Article continues below this ad
There was a time when Colby Covington vowed to slap Joe Rogan should the duo meet. This incident saw its birth because of an episode of the 'Joe Rogan Experience' featuring UFC veteran Alexander Gustafsson. The king of Chaos didn't like the comment expressed in the episode, and he made a vow to slap the podcast host.
ADVERTISEMENT
Article continues below this ad
In response, Rogan made an honest plea during his show to settle the matter. He said, "Colby Covington, don't slap me, I know you said you are going to slap me, don't slap me, just talking s**t."
What started the beef between Joe Rogan & Colby Covington?
The outspoken mixed martial artist barely ever minces his words as he took aim at Jon Jones. During the episode, Gustafsson narrated a recent post that Covington shared to attack Jones. Rogan, in response, warned Covington and stated, "Jon Jones is gonna be in front of you one day, gotta be careful, watch your words, you gonna get slapped in the face, by a guy who can kill you with his hands." 
ADVERTISEMENT
Article continues below this ad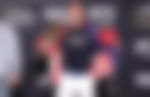 Rogan's comments definitely irked the former interim champion, as he vented out his frustration. Covington in response reminded him that even he has to cross paths with him.
He said, "Joe Rogan should worry about what he is saying about me because we might just meet face to face soon in the near future. He might be commentating that Chicago card, so you know that's kind of hypocritical of him to say something like that when he is talking about me, you know. We might be face to face and I might just have to slap him."
ADVERTISEMENT
Article continues below this ad
Watch this story: 5 Potential Opponents for Michael Chandler After a Devastating Knockout Over Tony Ferguson
Thankfully, better sense prevailed, and the duo resolved the beef amicably. Covington managed to add yet another name in Rafael dos Anjos to his resume at UFC 225.