Colby Covington Implies Ben Askren Lost to Jake Paul on Purpose
Published 04/18/2021, 11:22 AM EDT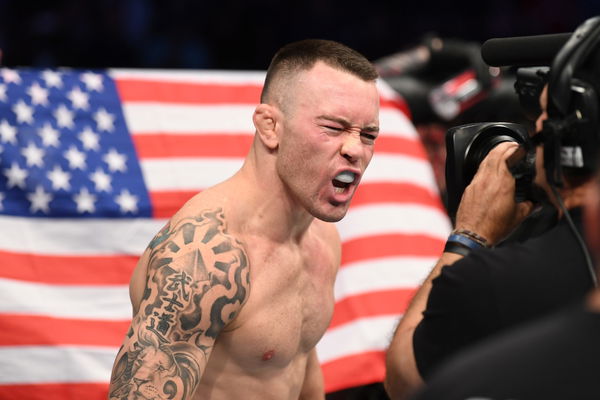 ---
---
UFC welterweight contender Colby Covington is known for his controversial takes and unnecessary shots at other fighters. However, even the most ardent hater would find it hard to disagree with this one. He shared his thoughts on the highly controversial Jake Paul vs. Ben Askren boxing match, which took place on Saturday.
ADVERTISEMENT
Article continues below this ad
Covington uploaded a tweet on Twitter where he said that he thought the fight was fixed. His exact words were that it was a 'work.' However, Colby, being his usual vibrant self, changed the names of the fighters to something which he found more acceptable. "Snake Paul vs. A**cream was a work," he captioned the tweet.
ADVERTISEMENT
Article continues below this ad
Covington is almost always wrong in some way or manner under natural circumstances, but the way that the fight went called for a lot of suspicions. Paul knocked Askren out in the first round, within the first two minutes. The referee stopped the fight after Paul landed a knockdown on Jake.
Controversially, Askren seemed to be alright after he stood up, but the referee thought otherwise. The controversy reached some high fervor, and another referee had to come out to deny any potential fixing allegations. Popular combat sports referee, Mark Goddard, uploaded a tweet on Twitter saying that he saw nothing wrong with the fight and that the referee was right to stop the fight.
Well, the fight is over now, and Paul got the win regardless of the controversy. Askren still deserves all the respect for taking up the fight in retirement, and he'll always be the better guy. Fans will wait to see who's next in store for Jake Paul.
Colby Covington and his title fight against Kamaru Usman
The interim welterweight champion faced his biggest test yet when he fought the dominant champion, Kamaru Usman, for the belt. Usman was coming off a win over the former champion, Tyron Woodley, and this was going to be his first title defense.
ADVERTISEMENT
Article continues below this ad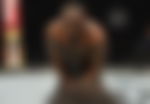 The fight lived up to the expectations of the fans. However, Usman was always one step ahead and finished the fight via knockout in the fifth round. To add insult to injury, he broke Colby's jaw as well. Covington came back in his next fight to defeat Woodley and is now closer to a title shot again.
Do you think Colby Covington can defeat Kamaru Usman?
ADVERTISEMENT
Article continues below this ad
Trending Stories