Colby Covington Promises to Finish Kamaru Usman Within 3 Rounds
Published 04/26/2021, 11:47 AM EDT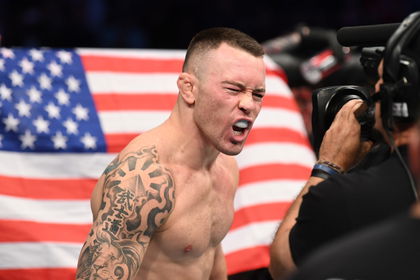 ---
---
Colby Covington is the No.1 ranked fighter in the Welterweight division and is all set to challenge Kamaru Usman for the title. Although there has been no confirmation on when the fight will happen, UFC President Dana White has said that if all goes well, the fight will definitely take place sometime soon.
ADVERTISEMENT
Article continues below this ad
During a recent interview 'Chaos' was asked to predict the outcome of the upcoming fight. Covington seemed really confident in his abilities and predicted a victory for himself.
Covington said, "Knockout inside 3 rounds, you know that first round the pace that I saw, and I have seen him very tired in that first round. He won't make it three rounds with me this time, I'm just too well rounded."
ADVERTISEMENT
Article continues below this ad
Usman and Covington first faced each other at the UFC 245 main event, Usman won that fight via a 5th round TKO. However, Covington believes the result will not be the same this time as he has grown as a fighter.
"I've evolved too much, my coach is over at Colby Covington incorporated MMA, you know Ceaser Carneiro man we worked so hard in or kickboxing, in our timing.
"My timing is just, and reflexes and hand-eye and everything together is just completely different than it was a year and a half ago, last time I fought Marty so."
Covington continued, "My coach Daniel Valverde, we've worked so hard in our takedown, sweeps, trips, and the judo he showed. I'm unstoppable in the gym, I'm unstoppable in the ring."
Will there actually be a fight between Colby Covington and Usman?
Kamaru Usman defeated Jorge Masvidal at the UFC 261 main-event and immediately after that questions popped in about who Usman would face next.
During the post-fight press conference, people asked Dana White about the same. White talked about the possibility of Covington being the next opponent for Usman.
ADVERTISEMENT
Article continues below this ad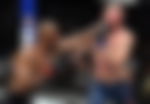 White said, " It's the fight to make yeah, he's the No.1 guy in the world." 
ADVERTISEMENT
Article continues below this ad
With White confirming that Covington and Usman will be the next fight, everyone seems excited about the same. Covington and Usman are both skilled fighters and whenever a fight between the two happens it surely is going to be a spectacle.