Colby Covington Roasts Jorge Masvidal by Comparing Him to Tyron Woodley
Published 12/27/2020, 4:18 AM EST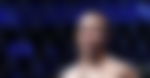 ---
---
Chael Sonnen recently brought in Colby Covington in an episode of his podcast. Sonnen, a longtime acquaintance of Covington, was interested in one thing only- why Covington and Jorge Masvidal haven't been booked to fight yet despite all the recent build-up for almost over a year.
ADVERTISEMENT
Article continues below this ad
"Chaos" certainly made his reasoning clear on why that fight isn't yet official. "The last time I spoke with the UFC, Dana said they were gonna make it happen. I've been on it since day 1, Chael.
ADVERTISEMENT
Article continues below this ad
"Since I fought Tyron Woodley, ended his career, and left him out on a stretcher. I agreed to fight Masvidal in September. It's clear who doesn't wanna fight me.
"He doesn't wanna fight me. He's experienced this before. This is the easiest paycheck of my life. This is free money," said Covington.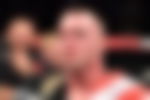 Covington then went on to draw a comparison between his two former training partners, Woodley and Masvidal. "He's not even as good as Tyron Woodley.
"Tyron Woodley was an actual world champion, not a BMF," the former UFC interim welterweight champion added. Covington then added that Masvidal is actually avoiding him.
"If street Judas Masvidal was such a BMF, he wouldn't be running, he wouldn't be dodging fights. The only reason it's getting held up is because of street Judas Masvidal," concluded Covington.
Colby Covington vs Jorge Masvidal makes perfect sense in the current scenario
ADVERTISEMENT
Article continues below this ad
Masvidal and Covington have been going back and forth for almost a year now. The two former training partners and best friends now seem to have legitimate beef between them now.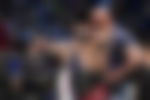 The storyline and the buildup will be more than epic if the fight actually materializes. Given both fighters' rankings in the welterweight division, only booking this fight makes sense now.
ADVERTISEMENT
Article continues below this ad
What do you make of Covington's comments about Masvidal? Do you want to see this fight?