Colby Covington Says Jorge Masvidal 'Doesn't Want Him to End His Career'
Published 04/02/2021, 9:30 AM EDT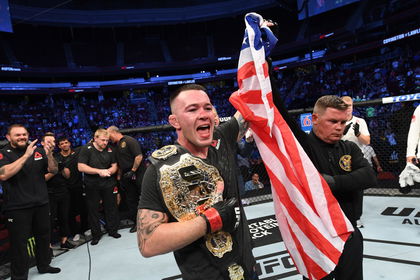 ---
---
Colby Covington provided an exclusive interview with Helen Yee at his gym, MMA Masters, after a rigorous training session. 'Chaos' Covington, who was asked about his former friend and teammate turned rival Jorge Masvidal didn't hold back. Chiefly, both men were supposed to scrap sometime this year. However, the fight hasn't yet come close to being finalized.
ADVERTISEMENT
Article continues below this ad
Covington vs Masvidal is arguably the biggest match-up the UFC can put together in the welterweight division as it stands. There's an in-built narrative that's extremely compelling, and they have never fought each other before. The pre-fight build-up to their potential battle is more than enough to get fans excited.
ADVERTISEMENT
Article continues below this ad
'Chaos' Covington provides an update on his fight career
The former interim champion has been sitting on the sidelines without an opponent for a meaningful period. He last fought back in September against Tyron Woodley and hasn't had any other fights on the cards. Covington explained his side of the story and gave an update as to why he's on the bench without an opponent.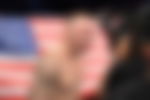 "I haven't formally been offered any fights yet, that's facts. You can go to the UFC and ask them. They verbally said after the Woodley fight, hey we want you to fight Jorge Masvidal, street Judas and I verbally agreed. I said let's do it, man, I fought Woodley in September and I was ready to go in November. They were trying to make it for November-December, Jorge kept pushing it, kept kinda not agreeing to it."
Colby Covington vs Jorge Masvidal: Will it come to fruition?
Covington was relentless in his assault of Jorge Masvidal, who has now moved into a title fight rematch against Kamaru Usman. 'Chaos' was visibly upset over being passed over for a title shot, especially as it's his rival getting a crack at gold.
ADVERTISEMENT
Article continues below this ad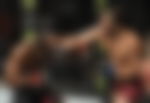 "He was like 'Nah, I don't want to'. He doesn't want me to end his career. They're pushing it to January-February and then all of a sudden Usman calls him out and they reward Usman with that fight. He [Masvidal] refuses to fight me. He hasn't won a fight since he got 50-43'd and all of a sudden he gets to fight for the title."
Covington clearly has a bone to pick with Masvidal, and fans will hope that a fight between them is booked. The enmity has boiled over on several occasions as of late, and it's no surprise that Covington has warring words. As it stands, a future match-up between them depends solely on the outcome of Usman vs Masvidal at UFC 261.
ADVERTISEMENT
Article continues below this ad