Concerning Update on Conor McGregor's Return as He Admits There Are "Hurdles" After Islam Makhachev Said Michael Chandler Fight Is "Not Official" Yet
Published 03/16/2023, 11:12 AM EDT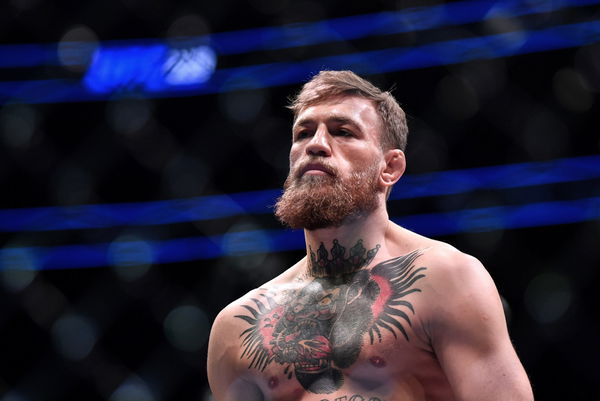 Comebacks seem to be the current trend in MMA. Jon Jones made his triumphant return at UFC 285 and Henry Cejudo is set to step into the octagon imminently, but there is one name that the fans eagerly want to see competing again. The return of Conor McGregor is the ultimate comeback story that every MMA fan has been waiting for with bated breath. 'The Notorious' is expected to make his grand return later this year in a pay-per-view bout against Michael Chandler, following the conclusion of TUF 31. With anticipation at an all-time high, UFC fans are eagerly waiting for the arena to reverberate with the Irishman's name. However, it seems like there is a major obstacle that could derail his comeback.
The Irishman's arch-nemesis, Khabib Nurmagomedov's protégé, and the reigning UFC lightweight champion, Islam Makhachev, recently gave his thoughts on McGregor's return. It appears that the Dagestani fighter's prediction could perhaps come true, as even the Irishman echoes similar remarks.
Islam Makhachev uncertain of McGregor vs. Chandler taking place
ADVERTISEMENT
Article continues below this ad
Islam Makhachev made a bold statement by stating that he doesn't see Conor McGregor making his much-anticipated comeback to the octagon this year. The UFC lightweight champion's belief has caused quite a stir among fans worldwide.
Talking about McGregor vs. Chandler on 'Weighing In', the Russian said, "It's not official now. And I don't think Conor want to fight, you know. Because he's drinking too much, smoking all day. I don't know when he fight last time. But if they fight, I think it's gonna be 170. Maybe if he beat [Michael] Chandler, they're gonna try to push him [to] make 155 and I know they want to give him title choice as well."
The Dagestani fighter even added that McGregor was 'not in shape' for a comeback. Although worrisome, Makhachev's remarks on the former champ's return may have some truth to them, perhaps with a different angle, though.
According to a recent update, the Irishman has yet to enroll in the mandatory USADA drug testing program required to compete in the UFC.
This setback is concerning, and even Conor McGregor himself has acknowledged the obstacle, further confirming the major hurdle in his path to making his grand comeback.
Conor McGregor confirms the hurdles in his comeback
Conor McGregor appeared on The MMA Hour with Ariel Helwani and answered a question about whether he was finally back in the testing pool.
McGregor said, "I'm not rushing anything. There's hurdles and what not, but we're in contact, we're in constant communication. There is an interview scheduled, and a meeting happens and then it will be official. But the six months thing, what they had said was two clean tests and off I go… so I assume it won't be too long."
ADVERTISEMENT
Article continues below this ad
Fans may see his reply as a rather concerning USADA update on his much-anticipated comeback to the octagon. The 34-year-old UFC icon's statement gives Makhachev's claims more credence, which is certainly not good news for his legion of fans.
Every fight fan is hoping that the already agonizing wait to see the 'Mystic Mac' back in action doesn't get further extended.
ADVERTISEMENT
Article continues below this ad
Are you excited about Conor McGregor vs. Michael Chandler? Who are you rooting for in this yet-to-be-announced PPV bout? Let us know in the comments below.
Watch this story: Everything to Know About Conor McGregor-Michael Chandler TUF 31
Edited By: Vineet Nandwana