'Conor is Not that Conor Anymore'- Kamaru Usman Calls Conor McGregor 'King of Clout Chasing Club'
Published 05/24/2021, 2:07 AM EDT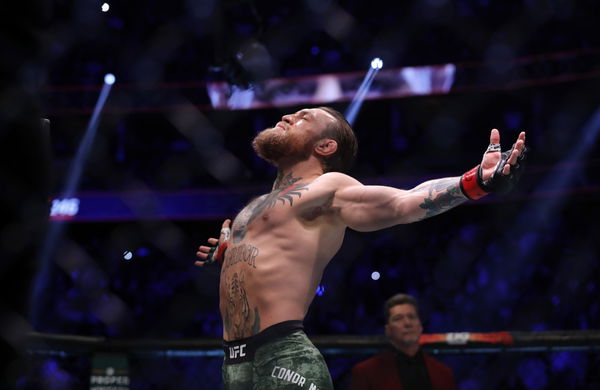 ---
---
UFC welterweight champion Kamaru Usman spoke out via his social media and went through a quick fan Q&A session. 'The Nigerian Nightmare' has a loyal fanbase that's steadily increasing and he's won over many people with his performances. His profile will continue to escalate so long as he continues demolishing the welterweight contenders put in front of him.
ADVERTISEMENT
Article continues below this ad
Chiefly, Usman was asked to provide his views on Conor McGregor who remains a central figure in MMA. Even though McGregor hasn't fought at welterweight since January 2020, his name has been brought up to Usman. In fact, Kamaru Usman has gone on record saying that he'll offer McGregor a 170-pound title shot if he moved up a weight class.
ADVERTISEMENT
Article continues below this ad
Kamaru Usman and Conor McGregor: All in the game
'The Nigerian Nightmare' gave a deep analysis about the way he viewed Conor McGregor and his contributions to MMA. On one hand, he expressed a sense of admiration for the things 'The Notorious' has accomplished in terms of profile building. However, the welterweight champion can't seem to shake off what he believes are certain aspects of McGregor's self-promotion that waters down his brand.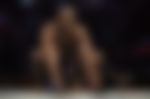 "Don't get it wrong, don't get it twisted. Conor McGregor is Conor McGregor for a reason. He's done amazing things with the platform that he had. He's worked tremendously hard to get to the place where he got to. That's respect. You can never take that away. But all I'm saying…Conor is not who Conor used to be."
A caricature of his former self?
Kamaru Usman expanded on McGregor's tendency of grabbing the headlines using his Twitter. To a major extent, Conor McGregor can shift the narrative of a story with a single tweet on the matter.
ADVERTISEMENT
Article continues below this ad
"Now, Conor to me is just a mouth. Gets on Twitter, talks trash every time when someone's popping or someone's hot… It's just to keep his name out there. It's marketing, he's smart, but Conor is not Conor, the killer back in the day. And real fighters know- Conor is not that Conor anymore. He's the king of the clout chasing club now."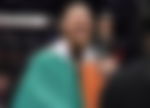 Conor McGregor has certainly piqued Usman's interest and the two may very well be on a collision course. There's no question that the fight would be massive and also provide McGregor with an opportunity to be a three-division champion. However, as it stands, McGregor, who has his work cut out for him at lightweight, is geared towards UFC 264.
ADVERTISEMENT
Article continues below this ad