Conor McGregor Fight Inevitable- Michael Chandler Ready for His Biggest Challenge at UFC
Published 01/18/2021, 2:05 PM EST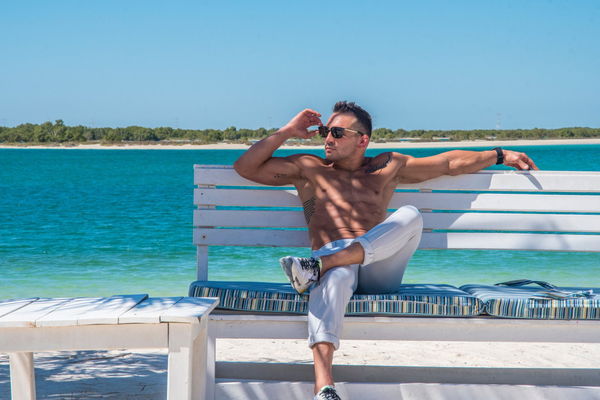 ---
---
There has probably never been a UFC debut as hyped and awaited as that of Michael Chandler. The 155-pounder has showcased his skills in Bellator and even rose to the status of a champion. Coincidentally, the start of Chandler's UFC run comes when Conor McGregor looks to assert his dominance in the division. Chandler knows his path to UFC gold will pass through the Irishman.
ADVERTISEMENT
Article continues below this ad
Ahead of his co-main event fight with Dan Hooker this weekend at UFC 257, Chandler talked to SCMP MMA. Being in the co-main of a Conor McGregor headlined card is quite an experience for Chandler. Not only is he a part of all the hype around the event, but he knows that if Poirier is unable to fight, he may be on cue as a replacement.
ADVERTISEMENT
Article continues below this ad
This weekend or not, Chandler is confident that if he performs as per expectations, he will fight McGregor in the future.
"Yes, if I do my job," Chandler said, regarding a potential fight with McGregor. "I got a job to do to go out there and put up dominant performances and win fights. If I win January 23rd against Dan Hooker and look impressive, I think it's inevitable that our paths will cross," he added.
Michael Chandler doesn't chide away from praising Conor McGregor
Chandler may be new to the UFC, but he has been around the sport long enough to realize the true star power of 'The Notorious One'. The manner in which the latter arrived on Yas Island, it was evident that his popularity hasn't really faded away.
"He is, in every sense of the word, a champion in the sport. He is an MMA and combat sports icon right now walking the planet. Got off his yacht, showed up in a Rolls Royce here to the hotel," Chandler said.
Despite, probably, being in the same hotel as McGregor, Chandler hasn't yet seen McGregor on account of being in quarantine. When the same ends, a confrontation between the two is not very unlikely. Even if it doesn't take place, it's certain that they will see each other eye to eye at the press conference.
ADVERTISEMENT
Article continues below this ad
"We haven't crossed paths yet, but I'll see him at the press conference… Maybe around the hotel, I'm not sure. I think it's inevitable that our paths will cross if I do my job. This is a performance-based business as it should be, as every sport should be, as every industry should be. So, I'm gonna go out there and do my job. I'm confident that I will do my job and the rest will take care of itself."
Despite all the talks about McGregor, Chandler has his unwavering attention set upon fighting Dan Hooker. The Kiwi presents a tough first test to the 34-year-old. Coming off a potential Fight of the Year, Hooker is a fan favorite who is equal parts dangerous as well.
ADVERTISEMENT
Article continues below this ad