"Conor McGregor, Get Your S**t Together" – Henry Cejudo Sends Conor McGregor a Message
Published 10/08/2021, 6:45 AM EDT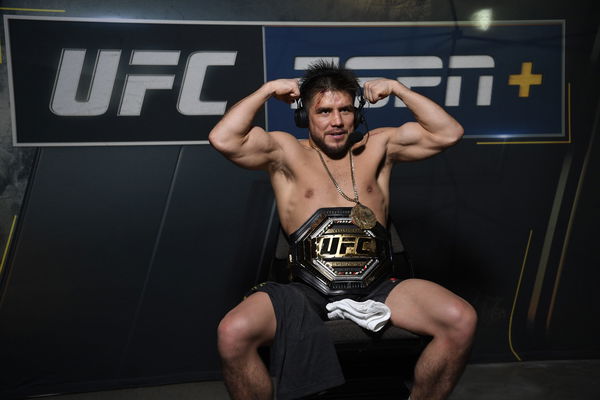 ---
---
Conor McGregor last competed in the UFC at UFC 264, when he faced Dustin Poirier to complete the trilogy. During the fight, Poirier dominated the first round, and the contest ended when Conor suffered a broken leg. However, despite being sidelined because of the injury, 'The Notorious' hasn't failed to make the headlines.
ADVERTISEMENT
Article continues below this ad
Since the fight, McGregor has been catching the public's eye. From calling out the current UFC featherweight champion Alexander Volkanovski, to throwing a hugely inaccurate first pitch at a baseball game, Conor has not shied away from the cameras.
ADVERTISEMENT
Article continues below this ad
He has also received his fair share of backlash because of his antics. The latest one to take a dig at him is the former two-division UFC champion, Henry 'Triple C' Cejudo.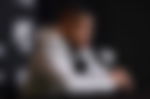 Henry, in his podcast, said, "There's nobody else cringier right now at this point or thirstier than Conor the McTapper McGregor. Did you see him throw at the first pitch? I mean, 50 cent would laugh at the pitch that he threw at the Cubs game. I mean, this guy is trying to fight Megan Fox for crying out loud. He's out here calling Alexander Volkanovski, [saying] he wants to fight him, I mean he's just out of his mind. He really should be doing rehab, and I am not talking about his damn ankle. I'm talking about Alcoholics Anonymous. Conor McGregor, get your sh*t together."
McGregor hasn't really responded to 'The Messenger' in the past. Hence, it will be interesting to see if he opts to do so this time.
Henry Cejudo wants Alexander Volkanovski
'Triple C', ever since Volkanovski's fight at UFC 266, has been calling him out. He tagged the UFC President Dana White in one of his tweets and said, "I'm gonna take Alexander the Average's soul." Volkanovski, after his fight against Brian Ortega at UFC 266, was quick to respond to Cejudo and said, "F**k Henry Cejudo. I'll squash the little germ."
ADVERTISEMENT
Article continues below this ad
Henry Cejudo, in an interview with ESPN MMA, also named potential future opponents he would like to face if he beats Alexander Volkanovski for the belt. He said he would stick around and talked about some matchups.
Watch This Story
In the words of 'The Messenger', "Of course, I even like the ring of 'single C'. Why not? If I beat this dude or when I beat this dude, Conor McGregor, I can defend it against Max Holloway. I think there's a lot of fun fights at 145 pounds, I really do."
ADVERTISEMENT
Article continues below this ad
What do you think of Henry Cejudo's comments? Let us know your thoughts!
WATCH THIS STORY – Khabib Nurmagomedov Net Worth: Biggest Cash Grabs of The Eagle In and Out of the UFC